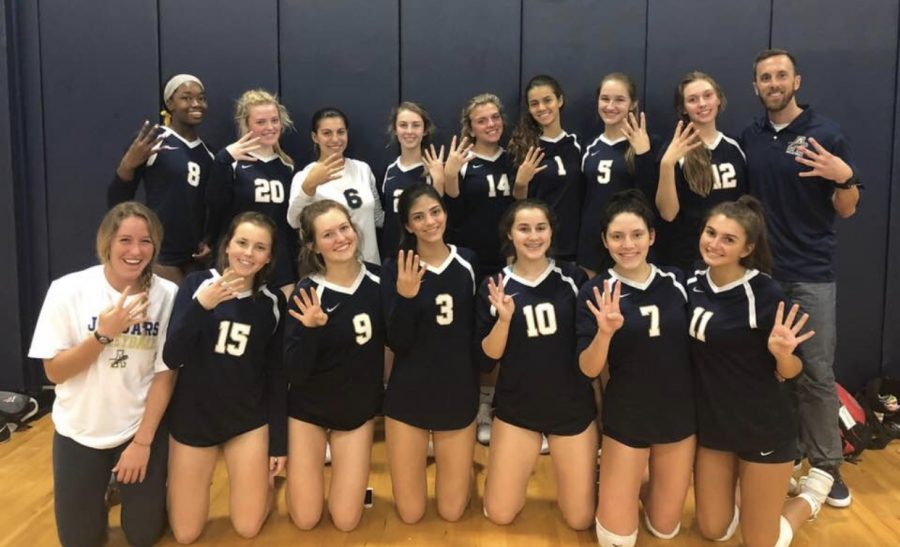 (Photo Credit: Adriana Benito/Used with Permission)
On September 14, the Varsity Volleyball team finished fourth at the 26th annual Berkeley Premier. The tournament consisted of 16 teams all competing to take home the first place trophy: Academy of the Holy Names, Berkeley's Junior Varsity and Varsity team, Bishop Moore, Carrollwood Day School, Calvary Christian, First Academy, Leon, Stoneman Douglas, Palm Harbor, Trinity Catholic, Trinity Prep, Vanguard, Windermere, Winter Springs, and West Orange.
AHN's team went undefeated in pool play in their matches against Bishop Moore, Stoneman Douglas, and Berkeley's JV team, which advanced them into the gold bracket.
Libero Olivia Mortellaro ('21) said, "We went into the tournament on day one thinking we wouldn't be able to beat Bishop Moore, but with our teamwork we beat many teams we didn't think we could."
This was the first time AHN has finished in the gold bracket since Kevin Vargas joined the faculty as High School Athletic Director eight years ago.
In the team's semi-final match against West Orange, Academy came up short losing in three sets. They had the chance to secure the third place finish versus First Academy, but the team ending up losing.
Co-Captain Brianna Benito ('19) said, "I was very proud of the way we played this past weekend, and how we rose up to our competition since we were not favored to win a good amount of our matches. I am excited to see how we can build off of this successful weekend."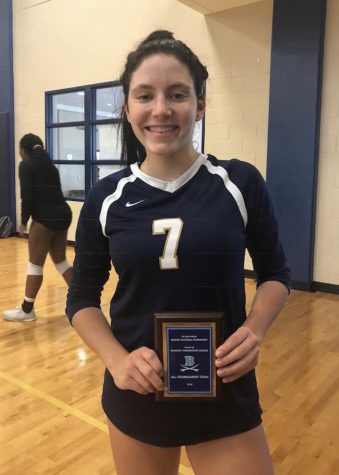 This is Head Coach Randy Thomas' first year as a part of the AHN Volleyball Program. Thomas was more than pleased with how his team handled the competition.
Thomas said, "The Berkeley Premier was a big step for our program. It shows that we can hang with or beat any team if we work hard and play together. I look forward to seeing the team continue to grow and compete in our district tournament."