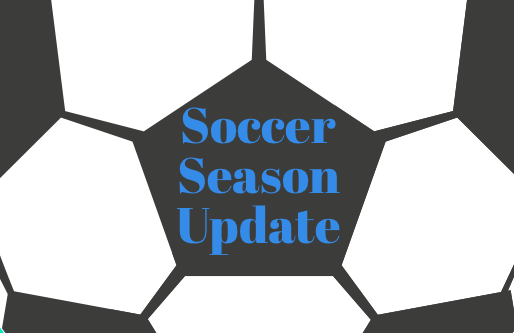 (Photo Credit: Hannah Smallwood/ Achona Online/ Picktochart)
Soccer is one of Academy's most competitive sports, and this year is no different. The varsity team has a record of nine wins, four losses, and one tie.
Academy competes in class 2A district 9, and so far, has defeated all of their district opponents except for the Berkeley Buccaneers, whom they lost to 1-3 on January 8, 2019.
Emily Abdoney ('19), Blakey Byrd ('19), and Ashley Dingle ('19) are this year's captains. They were selected for their leadership qualities, and they are prominent role models that the whole team looks up to.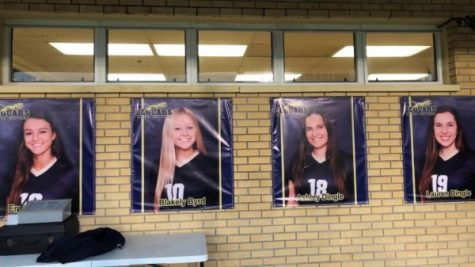 Dingle says, "Compared to last year,  we are closer and have more depth. We know we can count on each person on our team to work their hardest at every practice and game. We are very motivated and all have a goal of winning a state title this year. Our teams strengths are quick possession, great speed on the outside to cross balls, and excellent technique in the middle to finish those crosses. Our defense is on the same page and communicates thoroughly to block potential through balls and scoring opportunities from the opposing team."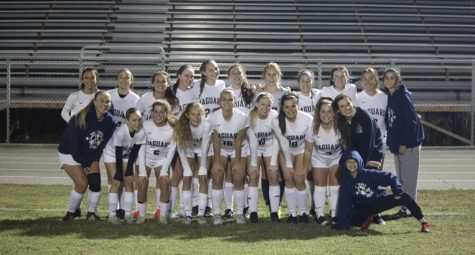 Juniors Olivia Tremonti and Madison Kurtz lead the team in scoring. Kurtz has thirteen goals, which is the most in the district. Tremonti has a total of ten.
Tremonti's biggest game was Academy's defeat over rival team Tampa Catholic; she scored two goals and led her team to a thrilling 7-1 victory.
"Going into the game we were all excited to play TC because they are always fun competition," says Tremonti. "We were able to come out on top because we worked hard to prepare, and the whole team was fully invested in winning."
At the beginning of every season, the team picks big and little sisters. This connects the team and builds that chemistry that is a crucial part of their success.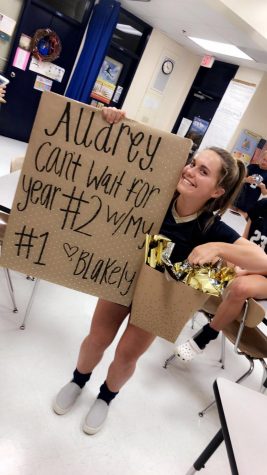 Defensive midfield Gabby Tuccio ('20) says, "The best part about Academy soccer is definitely the annual sleepover and the picking of big and littles.This is what most of us look forward to all season. Traditionally the upperclassmen pick their littles, and we surprise them with gift bags and posters, but this year we are calling it 'soccer sisters' because there are only four underclassmen. This tradition creates a special bond between the team because we think of each other as family."
Academy has secured the second place seed  as they head into the district tournament. They are hoping to increase their five game win streak to six on Friday, Jan. 18, 2019, when they take on Lakeland Christian at home.