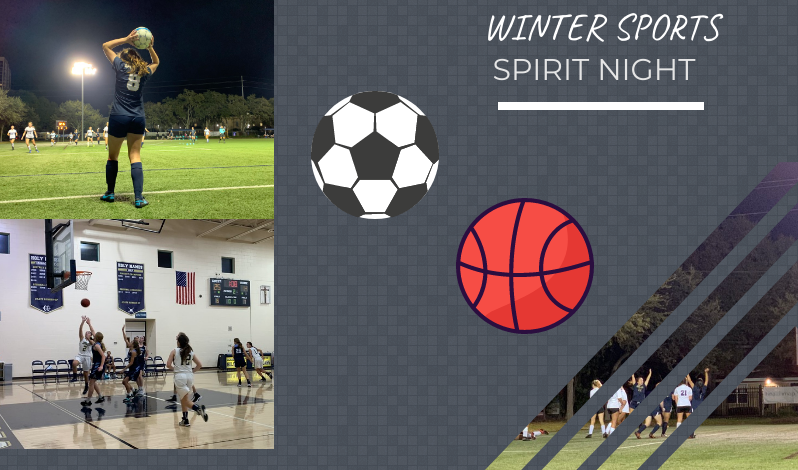 Photo Credit: Casey Martin/Achona Online/Piktochart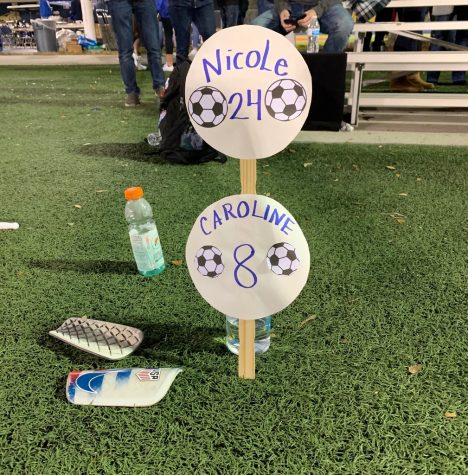 On Friday, December 6, the AHN JV and Varsity soccer and basketball teams competed in their annual spirit night. AHN's Dads Club provided complimentary food and drinks to those who attended the four games.
The evening began with the JV basketball team's game against Berkeley Preparatory School that started at 6pm inside AHN's gym. By halftime, the Jaguars were down by 7 with the score of 27-20 against Berkely. After a tough fight, the Jaguars were defeated 47-44 by the Berkeley Buccaneers.
Next up was the AHN JV soccer game against River Ridge High School that started at 6:3o pm on AHN's Martinez Field. The Jaguars were up by 2 at halftime leaving the score at 2-0 against the Knights. The Jaguars took the victory with a score of 6-0 at the end of the game.
"It was really exciting to see how action-packed the event was. It was nice to take the win at AHN with friends and family watching," said soccer player Allie Pramberger ('22).
The Varsity basketball game against rival, Tampa Catholic High School, commenced at 7:30 in the gym. At the end of the first quarter, the Jaguars were in the lead 17-10 against the Crusaders. By halftime, the Jaguars had accumulated a great lead which led them to their victory ending in a 67-33 final score against Tampa Catholic. The Jaguars will continue their season with a total of 4 wins and 2 losses. 
"The game was really exciting because we hadn't defeated our rival for a few years and we beat them by over 30 points tonight," said Julianne Hahn ('20).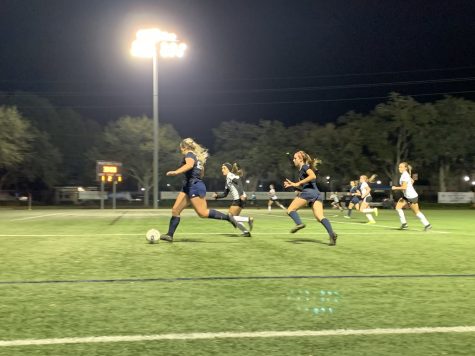 The Varsity soccer game against River Ridge started at 8pm on the Martinez Field. At halftime, the Jaguars were tied 1-1 against the River Ridge Knights with the 1st goal scored by Maddy Kurtz ('20). 
"Spirit night is always struggle because we need to zone in and be focused but I think our team did a really good job with that tonight," said Caroline Lamoureux ('20).
The Jaguars took the "dub" with a final score of 5-2 against the Knights.
"I always look forward to spirit nights because I love feeling the overwhelming support by our own classmates and community," said Amanda Chau ('23).