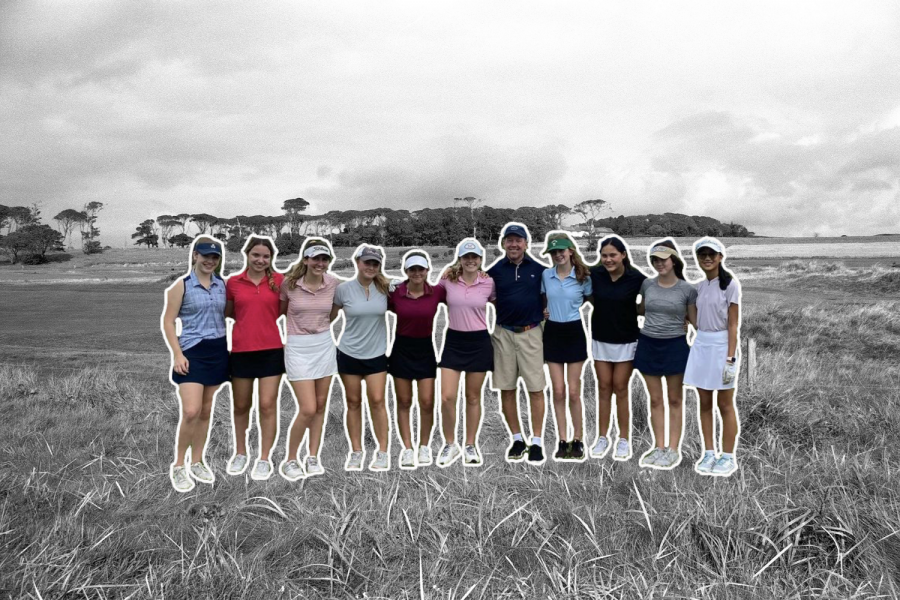 (Photo Credit: Taylor Schweitzer/Used with permission/Canva)
AHN's golf team has begun the 2021-2022 fall season with new coach, James Frederick.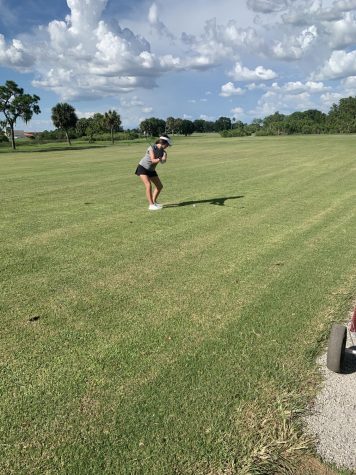 Frederick has introduced many new forms for all players to feel connected and supported during the matches. It is now required that all members of the team watch and support their teammates at the matches. The team consists of ten girls and six participate in the matches. While the six top seeds play, the four additional members of the team participate by practicing during the matches to better prepare for upcoming games. Gwen Martin, a current sophomore on the team, said, "Even when I'm not playing in a match, practicing served as an awesome opportunity to improve upon my game. Practicing alongside is a helpful way to provide beneficial time towards my game and getting to spend time with the other girls."
The first match of the season was a win against Steinbrenner High School. All members of the team played exceptionally well in their matches. Frederick said, "The experience thus far has been wonderful. Everyone at the school, from the administration to the players and their parents, have been more than welcoming. I am thoroughly enjoying it."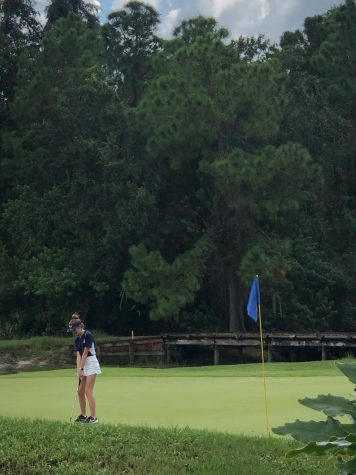 On Wednesday, September 8, Academy unfortunately took a loss against Berkley. Frederick said, the best way to get over a loss is, "learn from your mistakes but focus on the positive. Remember what you did well. Prepare properly for the next match and visualize success." 
Monday, September 13, the team played against Tampa Prep's girls golf team. Unfortunately, the match was cancelled a couple of hours in due to weather concerns.
This year's golf season has brought all the girls closer together and created so many fun memories. Grace Andrews ('25) said, "The golf team has been an amazing experience. Everyone on the team is so welcoming and kind. Coming to the matches and supporting everyone is so fun and memorable." You can follow along the golf team updates on Instagram @ahn.golf.