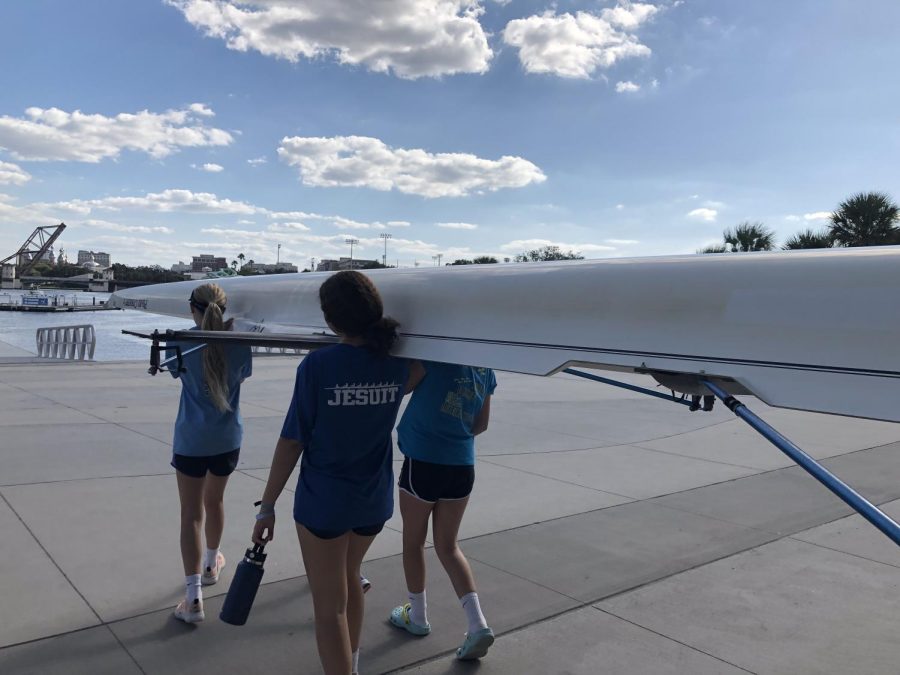 Photo Credit: Winsome Storm/Achona Online
On October 9, AHN's crew team competed at the East Coast Classic regatta at Vera Beach.
Now, the crew team is preparing to compete in the Head of the South (HOTS) Regatta in Augusta, Georgia, this upcoming weekend. The team has been preparing by practicing 5 days a week at the Julian B. Lane Riverfront Park boathouse.
"I like crew because it is a great way to be a part of a team and spend time with friends. The regattas are especially fun because you get to be competitive and all of the practice that went into it pays off," says Jordan Ritter ('24).
"My favorite thing about crew is the closeness and strong bond between our members. We make sure to not only push each other during our practices and regattas, but also to relax and have fun on the weekends. We tighten our bond through parties and hanging out with each other on any given opportunity. It's not only the sport that makes it to fun but the girls who stay by my side through every stroke," says Sienna Luttrell ('23).
For those not familiar, in crew, there are single boats, two-person boats, quad boats, and eight-person boats. Some boats have a coxswain seat (cox for short), where the coxswain tells the rowers which direction to go and which seats need to row more or less.
"Crew is a chaotic sport that is fun to learn and builds interesting friendships. I'm excited about our regatta in Georgia," says Jada James ('25).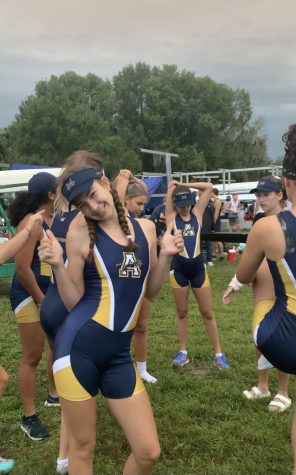 Below are some pictures and a video of a normal crew practice as the team prepares for their upcoming regattas.