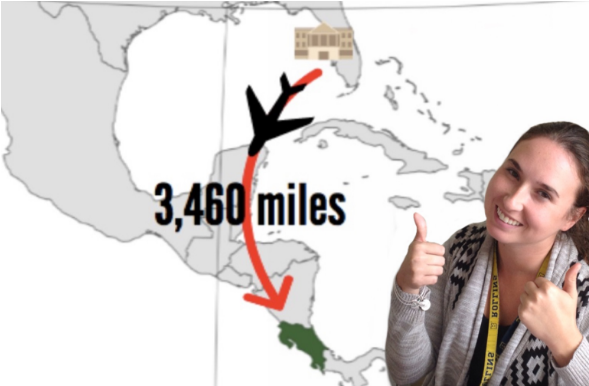 Photo Credit: Chloe Paman/Achona Online
Recently, Campus Ministries announced a new Mission Trip for March: Costa Rica! Located 3,460 miles away from Florida, this new addition to the seven mission trips will be a whole new experience. Leading the trip are Latin teacher, Ariana Louder and Spanish teacher Mickey Stagg, who are both very eager for the success of the trip.
Mission Trips at the Academy are a great way to submerge yourself to meet new students at your school that you have not gotten the chance to meet, all the while doing good for a neighboring or out of country community.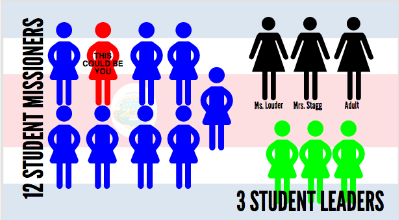 Louder is excited for the opportunity to be able to "take students and immerse them into a new culture and help the society and city."
Stagg is very excited for the success of this trip and the impact it will have on the students' lives. She is very delighted that "our students get to go to a place where they can practice Spanish, so I am particularly excited about that."
Stag exclaims that this new mission trip will be "A mini-immersion experience, it really gives them a chance to practice and appreciate the culture of other people."
CREAR: Missioners on this trip will have the time of their lives doing things most Academy students could only dream of. They will be working one-on-one with kids that are associated with an after school program, Creatividad, Arte Y Responsabilidad Social (CREAR ).Located in Playa Sámara in Guanacaste, CREAR is a supplemental program whose main function is to support child development by giving them academic, art, and health education.
Stagg comments that "this organization uses art and academics as a way to educate the members of the city." 
Costa Rica Academy missioners will help with the education aspect as well as focus of the children's development. She continues, "The purpose of it is to allow community members to get education on health. Done in a way that supports the community."
Stagg believes, "When you help the local community you help the economy."
VIVA LACROSSE: Along with CREAR, Academy missioners will also be coordinating with a non-profit organization VIVA LACROSSE. Louder states, "Part of the service we are going to do there is to play lacrosse with some locals. This will spread the lacrosse and help local children engage in team sports."
VIVA LACROSSE goes to different places around the world who is partnered local agency already supporting the community. Their main mission is to "instill in young minds a philanthropic lens on the world around us."
 Do not worry, you do not have to be a professional lacrosse player to be accepted into this trip.
Stagg states, "Not everyone that is going to go will be lacrosse people, but as long as you have an athletic bent to you and have a willingness to serve, I think you'd be perfect."
Helping with the Academy, Taylor Ketcham, trip director, will be the third adult attending this trip. Ketcham has been to Costa Rica many times and is the one that established contact with those of VIVA LACROSSE Program.
Applications for mission trips will be available at the Mission Trip meeting, Tuesday, September 27.