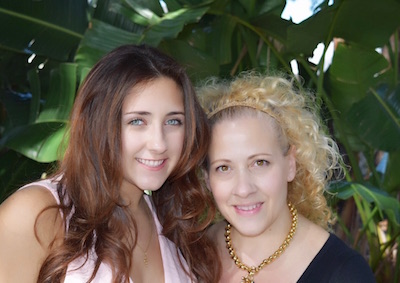 Photo Credit: Isabella Thorpe/Achona Online
On February 9, students and their mothers attended the annual Mother Daughter Dinner, one of the most heartfelt and celebrated events Student Council hosts. As a consequence of this banquet, mothers are recognized and adored for being a member of the Academy family. A beloved tradition, a video made by the seniors allows for them to reminisce about the small, charming ways their mothers have affected their lives and what they will long for from them once they leave for college. Through the video and other moments shared during the event, various relationships between a mother and her daughter stand out and leave others in awe of their phenomenal bonds. Filled with endless joy, support, and love, these relationships are undeniably strong. These mother-daughter "power teams" share what has made their lovely connections blossom into unconditional affection.
Trust
With the nerves, stress, and daily concerns of a typical high schooler, it is vital for a girl to confide in her mother. A relationship with a foundation of mutual trust will lead to a durable bond.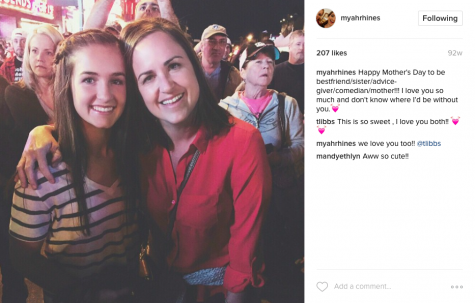 Sophomore Myah Rhines says, "Me and my mom are pretty close to the closest a mother and daughter can be! We know everything about each other and tell each other everything. I think one of the main reasons we are so close is because of our trust. I trust her to give me good advice, I trust her to give her honest opinions, and lastly I trust her to keep my secrets!"
Humor
As important as it is to have the serious moments, it is as critical to add humor into a relationship. Banter and practical jokes can be magic by transforming an intense bond to a closer, yet more lively one.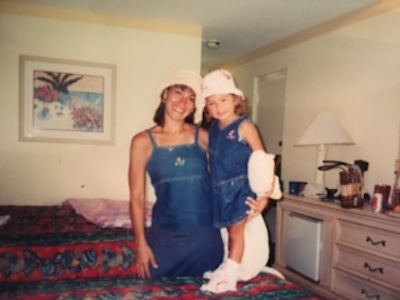 Senior Bruni Neufeld, says "When I get stressed about school and just need to get out of the house, we drive around my neighborhood blasting music and sometimes we go and get food like coffee and doughnuts. We are both super passionate and driven about things like when we have our mind set on somethings that's it no one can change our mind. I think that when people meet me and my mom they are surprised at how well we get along. We are always laughing about some stupid inside joke that only we understand and talk about everything."
Friendship
Through the empathy and care a mother extends to her daughter, a friendship is formed. The unique characteristics shared between the two combined with unconditional love creates an eternal companionship.
Anna Warnke, Freshman, says, "My mom and I have a close relationship because she is a great listener and we have common interests. I can always trust her to pick me the cutest outfits because she knows me so well and our tastes are very alike. She always sticks up for me. I love spending time with my mom and I am glad to call her my best friend."
Similarities
Resemblances in passions or traits unite a mother and a daughter. These distinct qualities or experiences develop a special bond in its own authentic way.
Sophomore Emily Abdoney says, "We share a love for sports, traveling, music, and movies. I hear from people all the time on how alike our personalities are. We both love to have fun. In the morning on the weekends, we both love to drink our morning coffees together."
Understanding one another
Mother-daughter packs share a common principle-a comfortable ground. This complacent support leads to a multitude of opportunities to learn lessons and gain insight on uneasy topics.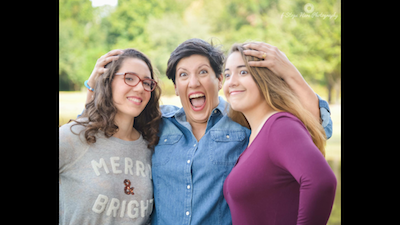 Junior Catie Moffett says, "The thing that sets us apart from the normal mother-daughter relationship is that we can tell her everything, and she would be understanding about it."
Pure joy
Some relationships, rare as they may be, only require happiness from both parties. This occurs when satisfaction and joy are met while simply enjoying one another's company.
Sophomore Lauren Curtis says, "My mom is my favorite person in the world; two weeks ago, I started crying because I was just talking about how much I love her. People always tell me that I am exactly like her and that is one of my favorite compliments to receive. We have the same nose crinkle when we laugh and we like to have dance parties together. I love to make her laugh! We are a power team because I would give up the world for her and there is no other lady I would rather have as my mom."