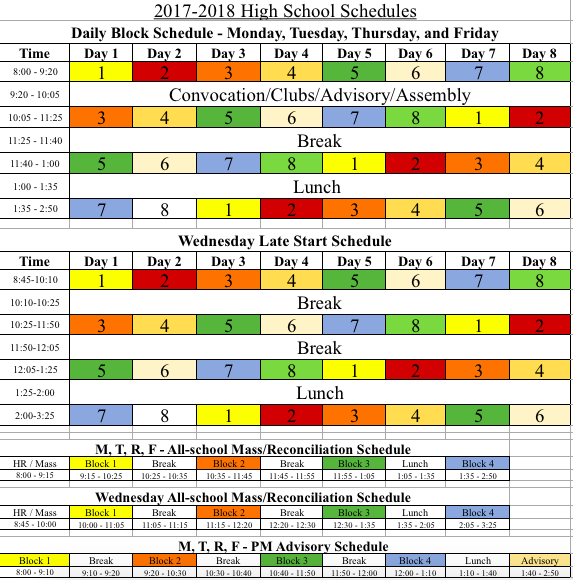 Photo Credit: Academy of the Holy Names
Academy administration has implemented a new schedule starting August 2017 that promotes a less stressed student body. The newly improved schedule gives students a break between every class. The longest break is a 45 minute advisory period after the first set of the day, designated to replace the time commitment that girls give for clubs, tutoring, and conferences with teachers after school. The shortest break is 15 minutes.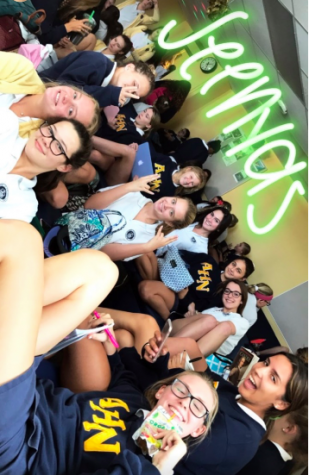 Chloe Kruszewski ('19) said, "The day feels longer than the old schedules in my previous years did, but the breaks help me out in the long run between my classes."
Each day (except Wednesday due to late start), the Advisory period is used for a specific purpose: Monday for Convocation, Tuesday for Gold Club meetings, Thursdays for White or Blue clubs, and Fridays for National Honor Society open tutoring sessions in the iLab. The advisory period gives students the time they would need to make up tests, have meetings, find tutors, or talk with counselors if they have free time during the break.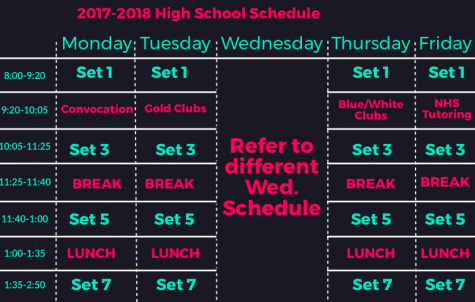 Photo Credit: Françoise Corser (Achona Online)
Not only does the new schedule provide a continuous planned period for convocation, study halls, and meetings, but it gives students the opportunity to become active amongst the student body. Every Monday during the allotted convocation time, girls are encouraged to present initiatives that they have interests in and feel strongly about.
The schedule change also relieves the need to rush for the girls who have classes in the new arts building across the street.
Nicole Stephan ('20) said, "I do have a class across the bridge, and I definitely think the breaks help, especially on Wednesdays because we don't have advisory so we have more time to get to class."