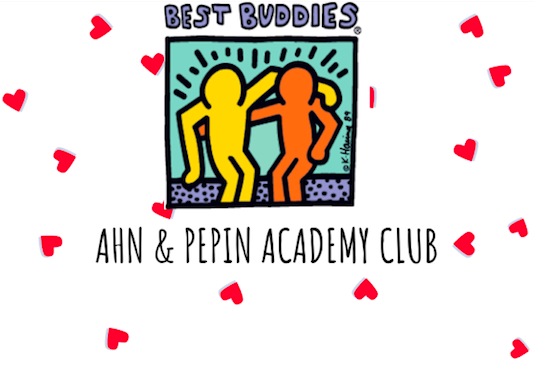 Best Buddies is an international, non-profit organization dedicated to volunteering for youth with Intellectual and Developmental Disabilities (IDD).
Best Buddies' goal is to create opportunities for friendships, integrated employment and leadership development, according to their official website; it is a fun way to interact with peers and do meaningful service on a personal level.
The out-of-school club has had an increase in interest this year, with more than 100 girls who signed up. Academy girls, paired with Pepin Academy students, filled out a survey about their interests and other stuff in order to be matched with a buddy.
Families were created with three to five AHN girls and a best buddy to create more opportunities and flexibility if someone can't go to an event. The girls are encouraged to plan activities and hangout on the weekend in their spare time.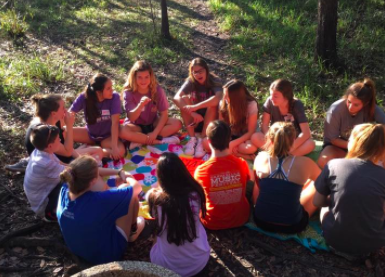 Myah Rhines ('19) has been the president of Best Buddies since the 2016-2017 school year, but she has been involved with the organization for three years. Rhines' interest in the program was sparked five years ago when she began volunteering with a cheer program where she coaches girls with special needs for the past five years.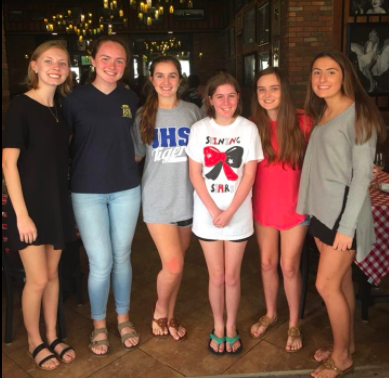 "I really think the way I promoted the club this year got a lot more people involved. The concept of "buddying" up with Pepin students is to give children a chance to be accepted and integrated into activities we do and friendships we make on a daily basis. My hopes are to keep expanding on the Pepin side and get more students with IDD to have this experience and make friendships to last forever," she said.
The AHN Best Buddies chapter is pairing up with Plant and Newsome High school to plan a "movie on the lawn" here on AHN's soccer field.
"I think it will be great to gather all of us students together to really make a difference in our buddies lives and the IDD community," she said.
The Academy Best Buddies organization also had a holiday friendship get together Sunday, Dec. 10 at Pepin. The buddies conducted a white elephant gift exchange,  baking cookies, and did Christmas crafts.