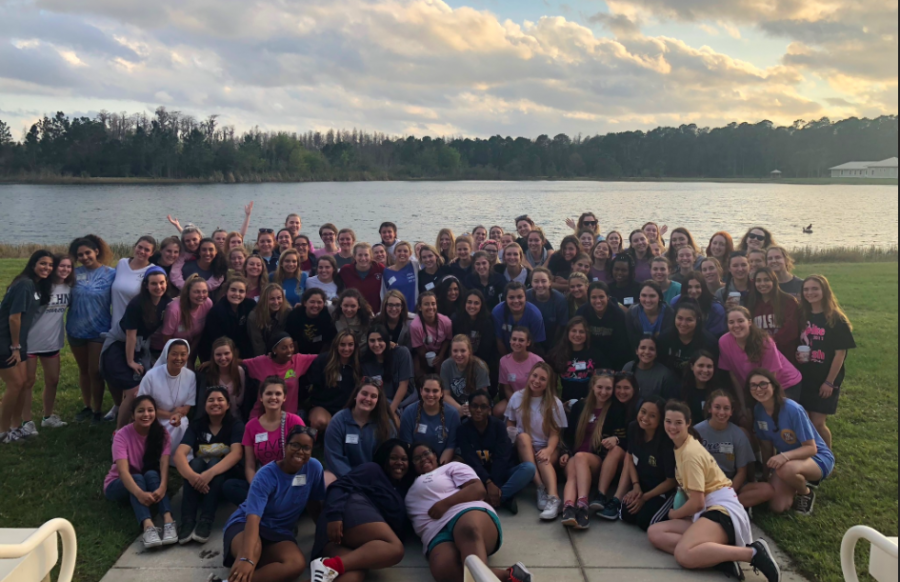 On Thursday, March 1, the Academy senior class left for the Bethany Center to begin their senior retreat that lasted until Friday afternoon on March 2. It was organized and led by Director of Campus Ministry, Katie Holland. The goal of the retreat was to help the senior class bond both as friends and in faith.
The retreat started with two speakers. The first speaker was Sister Theresa Lee who spoke on the topic of light and how to be the light. The second speech was by Dr. Carmen Caltagirone who spoke on the idea of putting our trust in God to guide us in our lives.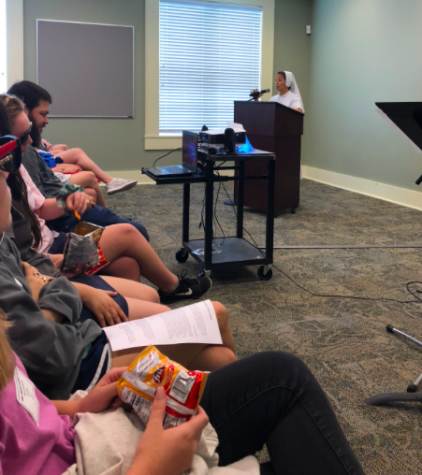 Later in the day, seniors broke up into small groups and decorated candles to give a visual for the light that they are supposed to see in others.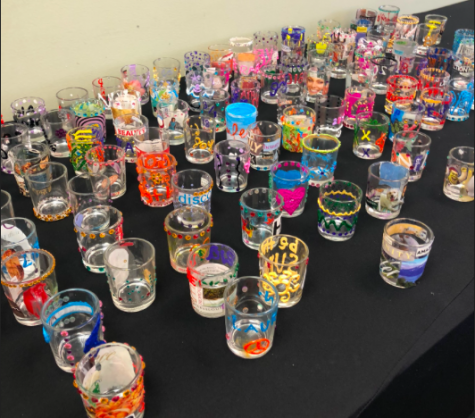 Thursday night, seniors sat in the chapel and received letters from all of their family, friends, and a personal letter they had written themself freshman year. They were able to read them in silence.
Caitlyn Helms ('18) said, "I really enjoyed reading senior letter because it brought everyone close together because we were all crying. I think the retreat helped us learn things about that we didn't know and brought us closer to classmates we don't normally talk to."
Friday morning held the last retreat activity. The seniors sat in a big circle and passed around yarn in order to make a web. The person who received the yarn gave an example of how someone in the class had shown them the light during their time in high school.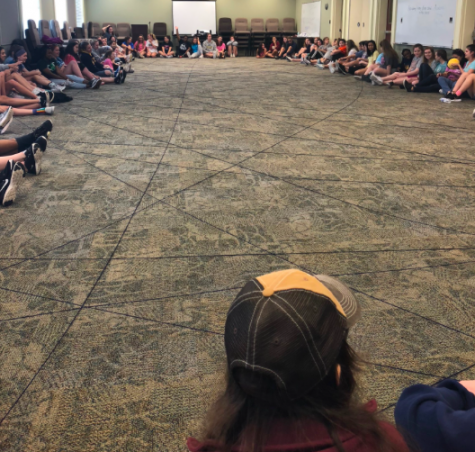 The retreat concluded with a class mass in the chapel over looking the lake at the Bethany Center. This allowed all of the seniors to reflect on their individual experience at the retreat.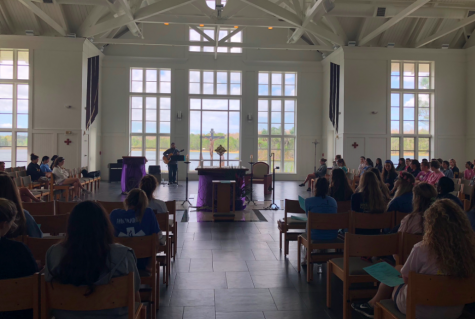 Lauren Perez ('18) said, "My favorite part of the retreat was after reading all my letters because my sister came up to me and gave me a hug saying she was going to miss me. I think the retreat helped our class realize that us leaving soon is real."