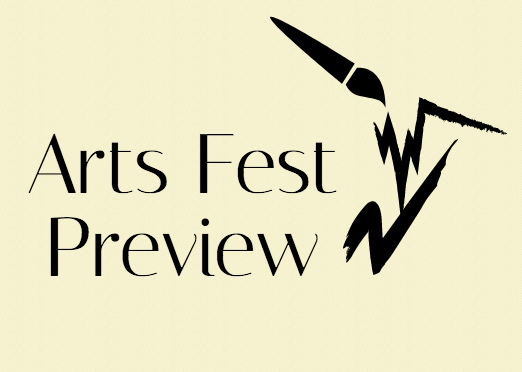 Photo Credit: Haiqa Mian/Achona Online
Arts Fest is an annual event held at the Academy in order to showcase the work of all students, whether they be in the elementary school or the high school. For the second year, the Arts Fest will be held at the Bailey Family Center for the Arts on Wednesday, April 25, 2018 from 6 p.m. to 9 p.m.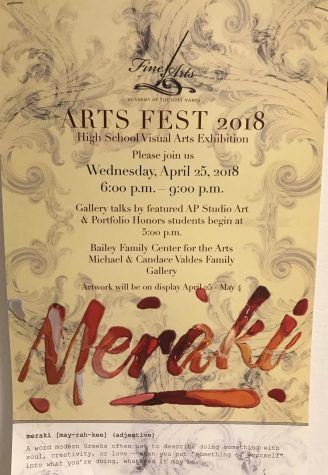 At the Arts Fest, some art students who are in AP Studio and Portfolio Honors will be doing demos of their work as well as giving talks.
Julia Lee ('18) says, "For Arts Fest, a few other AP students and I will be giving "gallery talks" that describe our body of work. We have spent a couple of weeks drafting them to articulate all of our ideas and explain the meaning of our concentrations. Our concentrations are the collection of the works that we have spent the last semester making, and all follow one theme. It makes the presentation much more meaningful if our audience has the ability to understand the meaning behind our works and the inspirations that helped us create them."
"The arts fest is a really great opportunity to get inspired and see what Academy girls are made of and you might even find that students around you have hidden talents that you did not even know of," says Haley Palumbo ('18).
The theme of this years Arts Fest is Meraki, which is a greek word meaning to do something with soul, creativity, and love.
"The word Meraki means to do something with love and all your heart and soul and it was actually my seniors in AP Studio who discovered the word as they were looking for a theme for the show," says Lisa Perkowski, head of the art department.
Jules LaVoy ('18) says, "I feel like I spend so much time working on these things that I pour my entire soul into them. I just feel so connected to my work, it's like my child. I spend hours on it."
SaveSave
SaveSave