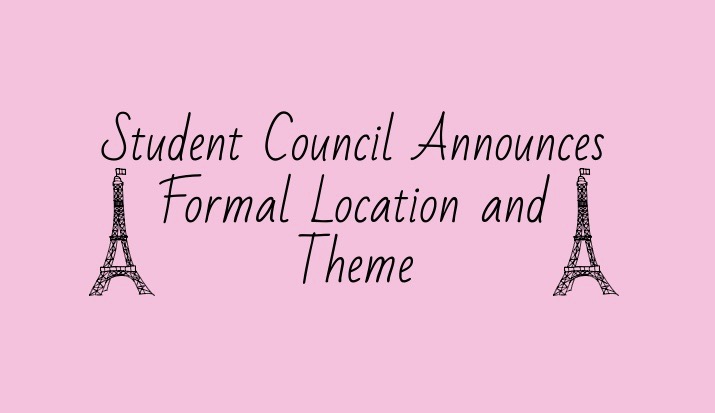 Photo Credit: Juliana Ferrie/Achona Online
On November 5, 2018, Academy's Student Council announced this year's formal location and theme. The girls conveyed this information through a skit, which included characters from the movie series "Despicable Me." Student Council members performed the skit during convocation. They dressed as popular characters from the movie, such as Gru, Vector, Stuart, and the minions, and made references to well-known quotes from the movie franchise. The formal announcement skit included information on the dress code, the proper way to go through the receiving line, ways to ask a date, and appropriate ways to dance.
Hannah Rodriguez ('19) said, "I thought that today's skit was super cute and funny. I think that it was a great, entertaining way to tell everyone about all of the formal details. I'm really excited for this year's dance, especially since it is my senior year."
Formal will be held at the Tampa Museum of Art on December 21, 2018, and the theme is "A Night in Paris." Tickets are $55 for an individual student, and $60 if the student decides to take a date. If students purchase their tickets within the first three days of ticket sales, they will receive $5 off of their tickets. In order to buy their tickets, students must turn in both Academy's Dance Policy Form and the Emergency Contact Form along with their money.
Maya Harrell ('20) said, "I think that the theme is really interesting, pretty, and elegant. I am excited to see what the Tampa Museum of Art will look like. I think that it will be really pretty, and that it is a good choice overall."
Tickets will go on sale in front of the iLab on November 14, 2018, through November 16, 2018, during lunch. Student Council will also be selling tickets the week after students return from Thanksgiving break, which is November 26, 2018, through November 30, 2018.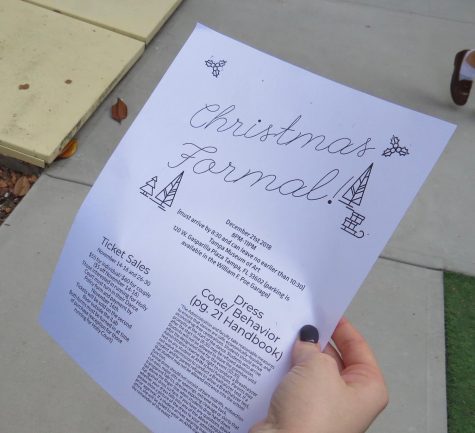 Head of the Formal Committee Charlotte Carl ('19) said, "Planning formal is challenging because of all of the details people don't think about, like the decorations and how the table looks when you walk into the room. We also have to think about things like the sign-ins, whereas the students just have to worry about who they are taking. I am excited to see how everyone reacts to the dance itself. I am nervous because of all the planning we put into it, but I can't wait to see how everyone enjoys their night when they're there."