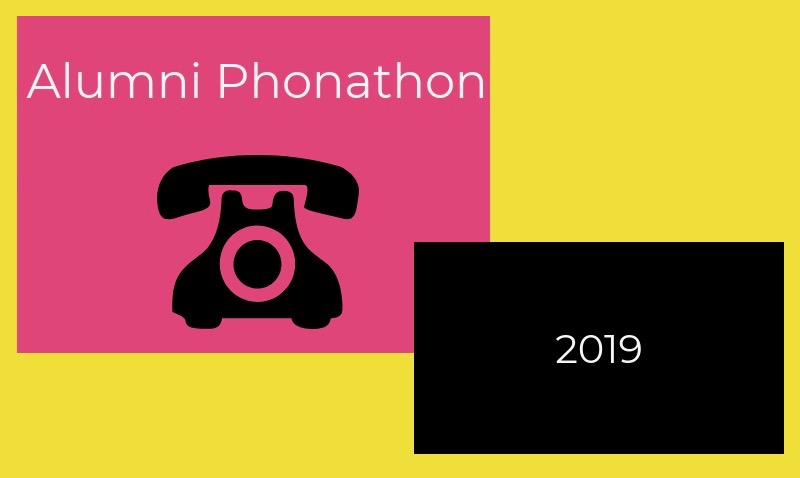 (Photo Credit: Alley Pauley/ Achona Online)
The Academy Ambassadors club held their annual Alumni Phonation on February 24 through February 26, 2019. The Ambassadors worked in shifts to call Academy High School Alumni.
During the phonathon, Director of Alumni Relations, Patty Bohannon says, "We are right on track to beat last year's phonathon which was the highest ever. The Ambassadors are doing an amazing job reconnecting with the past Alumni and bringing in money for the school."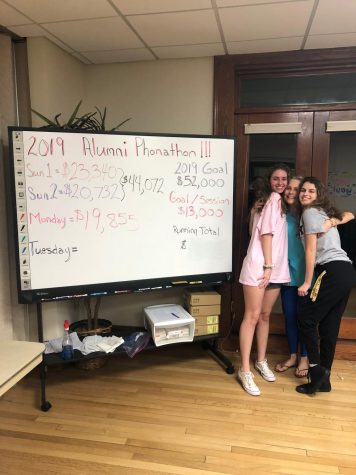 The goal for the phonathon this year was to raise $52,000 overall and $13,000 in each session. Every session surpassed these goals. The first shift on Sunday collected $23,340. The second shift on Sunday collected $20,732. The shift on Monday collected $19,855. Lastly, the shift on Tuesday collected $20,979. Overall, the phonathon collected $84,906.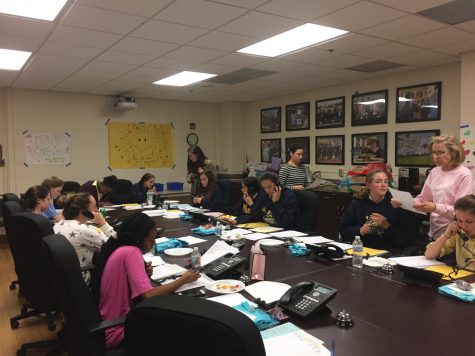 All of the girls working the phonathon are given four separate scripts that include sayings such as, "I am on campus with a group of my classmates and we're calling for several reasons." Also, "There is something I'd like to share with you tonight. Did you know that the average alumni gift to a private Catholic school is $305?"
Grace Cronen ('21) says, "This is my first year of participating the the phonathon. I just got off the phone with a Sacred Heart Alumni. She was very kind and was very charitable. It is very interesting to me to realize how big the Alumni Association is, and to actually speak to them."