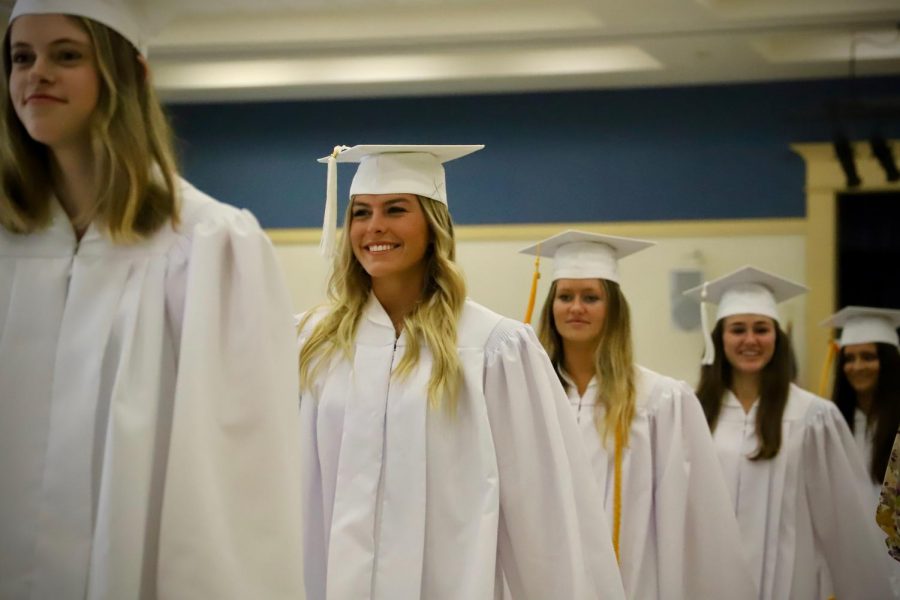 (Photo Credit: Mei Lamison/Achona Online)
On Monday, May 20, the class of 2019 walked through the Brady Center for the last time during their honors convocation. During the event, various seniors were recognized for their achievements in academics, athletics, arts, and more.
"It was a beautiful convocation where all the amazing seniors were recognized. I loved hearing the schools each of the girls will be attending in the fall," says Riley Schindler ('20).
2019 honors convocation awards included:
Exemplary Stem Designation
Maria Hurtado, Madison Troy
Daughters of the American Revolution
Chanita Belcher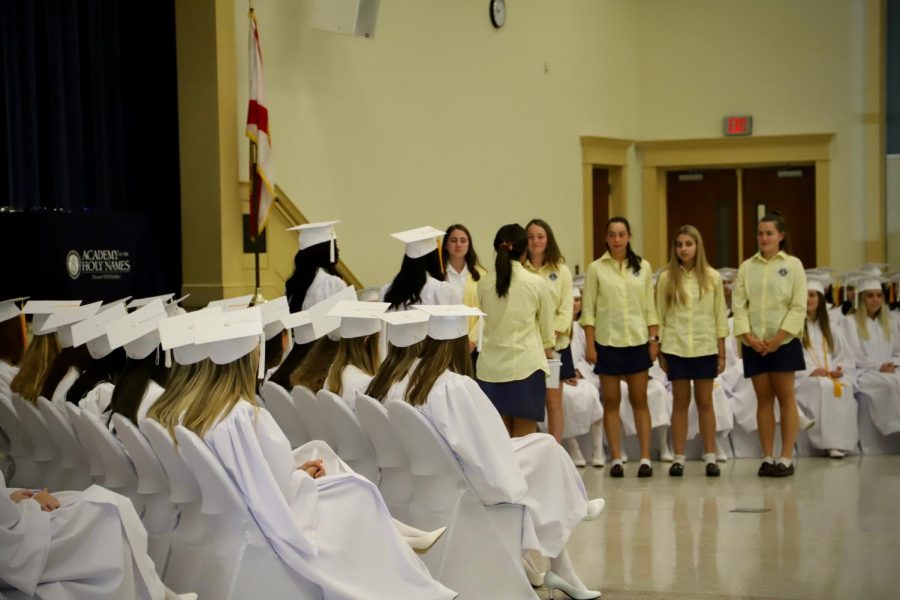 National Merit Scholarship Commended Scholars
Lauren Dingle, Sydney Lowman
Hispanic Academic All-Stars
Maria Hurtado, Adrianna Radice, Victoria Wehling
Honors Thespian 
Ella Jurusz, Morgan Tata, Robin Sailor Zander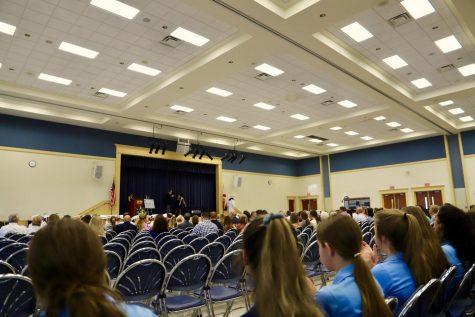 Senior Athlete of the Year 
Greta Dieck
2019 Senior of the Year 
Chanita Belcher
"Chanita deserved all of the awards she won. She's very responsible, kind to everyone, and an inspiring leader," says Maggie Jaap ('20).
Highest Service Hours
Myah Rhines with 737 hours, Greta Dieck with 1099 hours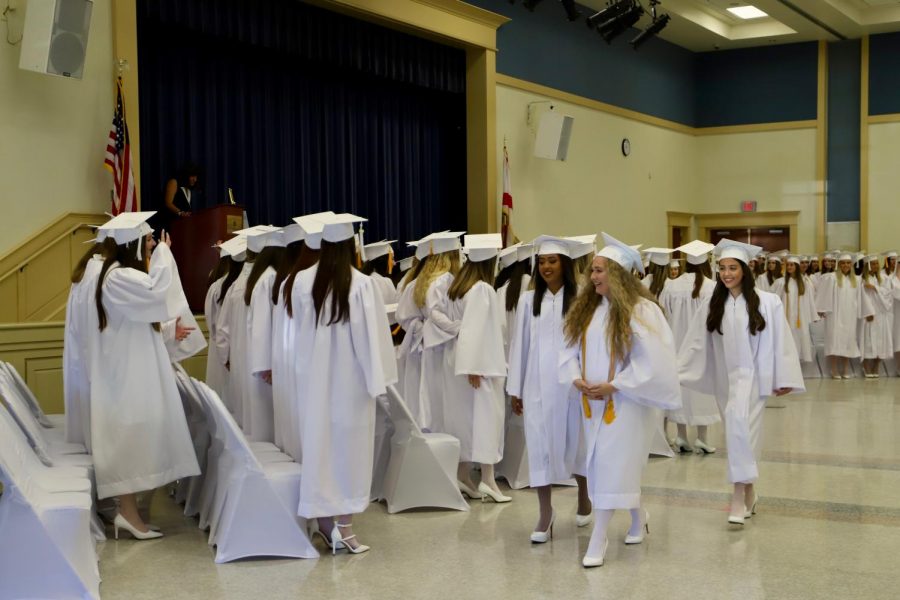 Blessed Marie Rose Alumni Award
Katherine Taulbee
Dad's Club Award 
Greta Dieck
Mother's Association Award 
Hira Khan
Excellence in Visual Arts 
Kelsey Barton
Excellence in Performing Arts 
Robin Sailor Zander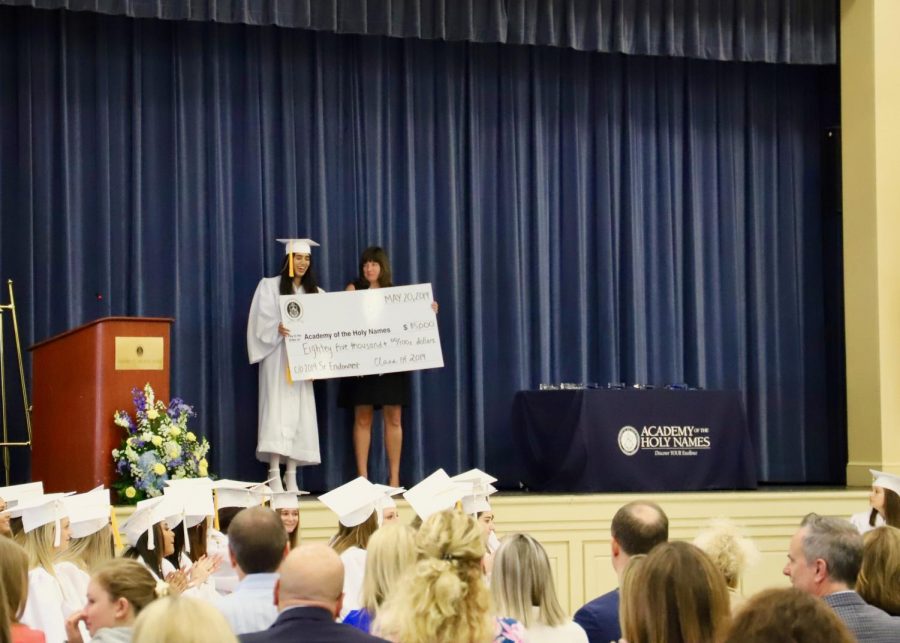 Highest Honors in Spanish 
Maria Almendares
Highest Honors in Latin and Science
Lauren Dingle
Highest Honors in English, History, and Math 
Carley Finley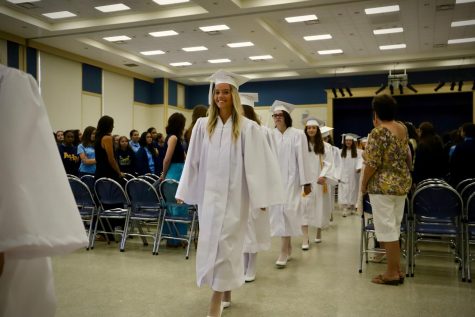 Salutatorians 
Sydney Lowman, Katherine Taulbee
Valedictorian 
Lauren Dingle
Blessed Marie Rose Teacher Award 
Jessica Lamm