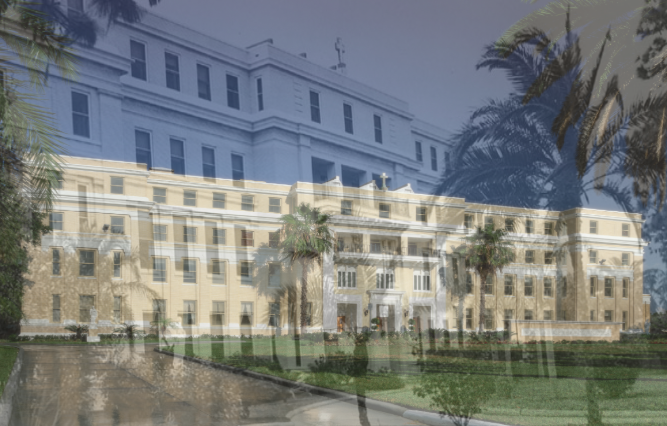 Photo Credit: Chloe Mintz/ Achona Online/ Piktochart
You will find it on the Bayshore, The school that we love best, With its ivory walls so stately And the cross, its beacon crest. 
A new year, a new building, a timeless tradition. On Sunday, November 3, the Academy welcomed both prospective families and students on campus with an open house. Having arrived on school grounds, families were directed towards a check-in table and then introduced to their ambassadors. Customary of the event, student ambassadors guide families around the campus and answer any of their Academy related queries. 
We are proud to boast her teachings, Her glory and success;
Academy's open house reached an all-time high as nearly 400 registrants attended the event. An additional feat, members of both the 2024 and 2025 graduating class made an appearance at the event. 
So stand and cheer Academy, Our Alma Mater home!