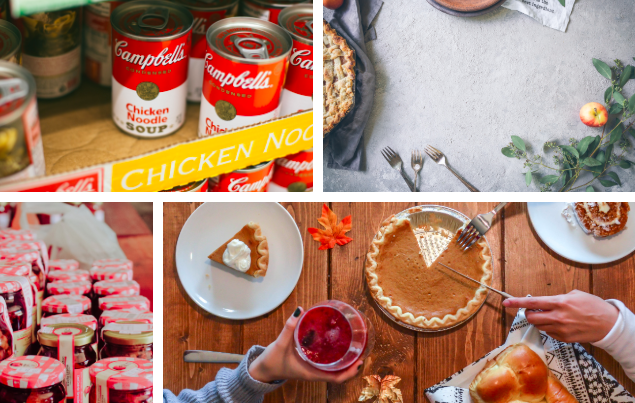 (Photo Credit: Adriana James-Rodil/Piktochart/Achona Online)
On Friday, Nov. 1, Student Council began Thanksgiving Takeover — a canned food drive for Metropolitan Ministries.
Metropolitan Ministries is a local, non-profit organization located in Tampa, Florida which "provides practical solutions for poor and homeless families and individuals."  Its mission is to care for Tampa Bay's homeless population while also keeping in mind Jesus Christ's ongoing mission to help and care for others. It has partnered with various organizations in the area (Metro Brigaide Meal Site Partners) in order to provide meals for those who are homeless or at-risk.
Kaitlyn Lezama ('21) said, "Metropolitan Ministries is really good at bringing people together and making sure that lesser and more people in our community are having better opportunities and treatment, like food and shelter, which they wouldn't have otherwise."
In 2018, 1,623,936 meals were served to people in-need. 22,071 families received help during the Holidays, and 21,585 children obtained toys from Metropolitan Ministries.
Lezama said, "Those statistics are a lot larger than I expected them to be which is a really good thing that they are helping so many people who are not in the best situations and helping them to better their lives and themselves."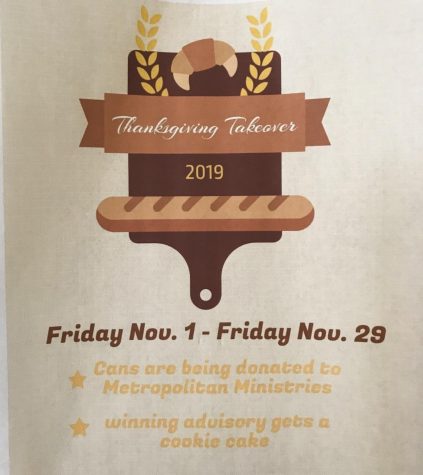 People can volunteer at Metropolitan Ministries — in the kitchen, outreach, thrift store and warehouse, PromiseLand, and environmental services — in which several Academy students do.
Alana Young ('23) said, "I volunteer at Metropolitan Ministries every Christmas with my family, and we stock the shelves. We're so fortunate in our lives, and we need to give to others that aren't as fortunate." 
Student Council has held drives for Metropolitan Ministries before. Socktober, another event run by Student Council, ended this past October 31, and all the socks collected went to Metropolitan Ministries.
Student Council President Caroline Lamoureux ('20) said, "I think the interesting part about working with Metropolitan Ministries is that it's a local charity, so it's really cool that we get to see that impact immediately in our community. Thanksgiving is my favorite holiday, so Thanksgiving Takeover is really special and close to my heart personally. I just hope that people get to have a good meal on Thanksgiving."
Thanksgiving Takeover ends on Friday, Nov. 29. There will be four bins located in the second floor lobby, and each will be labeled either "freshmen, sophomore, junior, or senior." Place your canned goods in whichever pertains to your grade level.
"Holding Thanksgiving Takeover shows that we're supporting Metropolitan Ministries. Even at a young age, we're showing that we're helping our community, and it shows that we really care and want to make a difference," said Lezama.