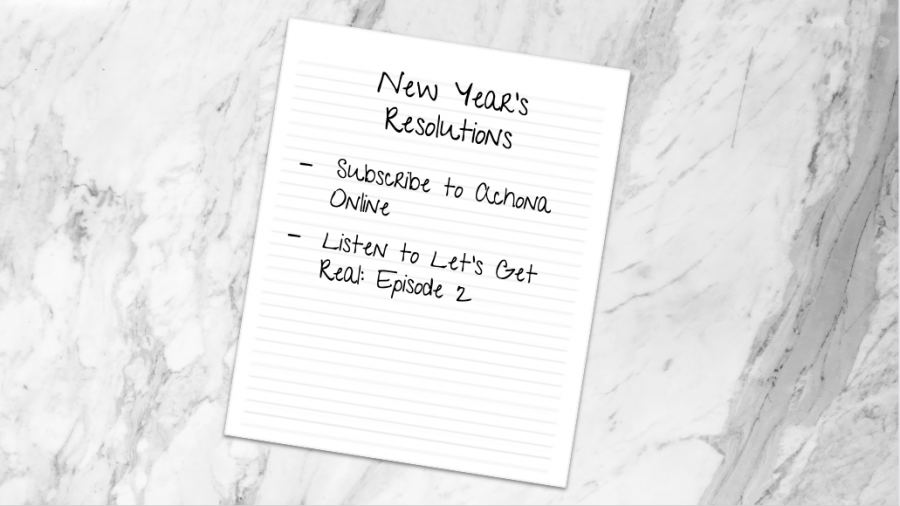 (Photo Credit: Chloe Mintz/Achona Online)
A mere six days succeeding our believed Yuletide, eggnog has been swapped for celery juice as have ornaments for dumbbells. It appears six days is much too long of a "holiday hiatus" for the likes of our modern society. As we venture into yet another 12 months of ardor, frustration, and woe, resolutions are made in the hopes of ensuring the success of the next 366 days. Of course, both identifying and fulfilling one's goals are much (much) easier said than done.
In this episode of "Achona: Beyond the Articles," Sophomore Staff Writer Chloe Mintz and guest host Aspen Hunter ('23) hope to provide insight as to how to develop feasible resolutions and encourage listeners to devote the much needed care to their mental health during this time of self-growth.