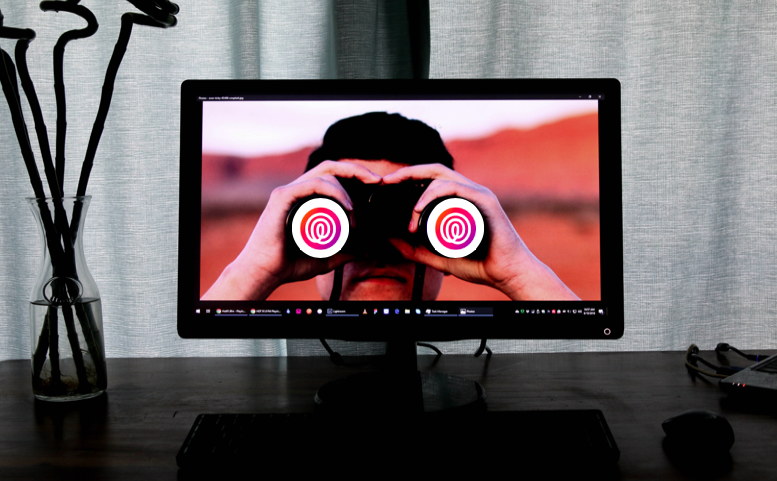 Photo Credit: Emara Saez/Achona Online/Piktochart
In the past few years, location sharing apps – such as Life 360, MamaBear, and Find My Friends– have gained popularity among parents wishing to track their children's whereabouts at all times. Typically, these apps are branded as tools to guarantee parent's peace of mind; however, the truth is that these apps have only worsened child-parent relationships in the 21st century. 
Apps such as Life 360 have location sharing abilities that allow parents to monitor every aspect of their children's whereabouts, which includes everything from real time location data to driving speed. To a child, this may seem like an invasion of privacy. However, there are an increasing number of parents who view these apps as helpful tools to ensure their children's safety.
"If I had younger kids, I might use Life 360 just to know that they are safe. For me, it would be a safety thing. I think that kids have more freedom now than they did back then. Now, kids live far away and things are less local. For today's life, I would really like it for young kids through high school age. At the time my son grew up, it wasn't really necessary," said High School Foreign Language Teacher Darlene Lanfranconi.
There are a multitude of problems with the use of tracking apps, but the most glaring issue is the damage they do to child-parent dynamics. Constant monitoring has shown to damage parent and teen relationships while simultaneously causing harm to the child's development. Teens and young adults who feel like they are always being watched can develop anxiety issues and suffer from lack of confidence. Additionally, obsessive monitoring can contribute to feelings of loneliness and make it difficult for young adults to make friends. Part of maturing into adulthood is making mistakes and growing from them. If you are not given the chance to make those mistakes, you never fully develop.
By tracking their kids, parents can create adversarial relationships. The use of such apps completely violates the mutual trust among family members that fosters positive parent-kid relationships. Research has shown that children who feel like their privacy is being invaded and that they are being controlled through tracking devices have higher levels of conflict at home. Although parents may trust their kids and believe they will make the right choices, the use of tracking apps implies that they do not truly have faith in their children. This can be disheartening and discouraging for kids and adolescents; the sense of distrust makes children less likely to confide in their parents when a situation does arise. Overall, tracking apps only intensify conflict in the home and weaken parent-child relationships. 
you guys get Life360 for your friends..? bro, as if I wasn't already traumatized enough from being forced to use it with my parents. you'll never catch me.

— 𝔭𝔢𝔱𝔢𝔯 (@cravvero) January 28, 2020
"I have never used tracking apps with my kids and I don't think that I would. I do think that there has to be a certain amount of independence and I just don't like that infringement of their privacy. I know that I have friends that have [used tracking apps], and it has caused great strains in their relationships. A mom friend of mine called her son and said 'I see that you're here,' and [the app] actually had him in the wrong location. To this day, that child does not think that the mom trusts him. Is your child going to tell you the truth all the time? Probably not, but hopefully they grow from those experiences. I'm not passing judgement, but I think it does depend on the child. If I had a child that had bad judgement, was doing bad in school, or if I found drugs or alcohol, then I might try the apps," said World Language Department Chair Micky Stagg.
Another downside of the popularity of these apps is that they have amplified the behavior of controlling parents. Hundreds of stories detailing the micromanaging and aggressive behavior of parents using tracking apps have appeared online since the advent of these apps. Although these cases are rare, an article from the Washington Post details how parents have used apps like Life 360 in ways that resemble emotional abuse. If used improperly, the use of tracking apps can border on emotional and mental abuse.
"I think that tracking apps are unnecessary because it places too much power in parents and lets them have all the control over their kids' lives. I think some control in necessary, but you have to trust that your kids will make good decisions," said Meredith Nitchals ('21).
One factor that many parents do not consider before using tracking apps is how those apps may further endanger their children. In order to avoid location tracking apps, many teens have found loopholes or "hacks" to turn off the location sharing feature. Others simply opt to leave their phones behind when going out. On TikTok, teens have even made a trend out of sharing ways to "hack" apps like Life 360. Many parents fail to realize that these apps cause kids to be sneaky and secretive; instead of confiding in their parents, kids choose to evade them by finding new ways to adapt. In the end, this could be more dangerous if kids find themselves in an emergency with no way to contact their parents.
@paulsalvaIf you need help sneaking out with life 360 watch this. #life360 #lifehack #fyp
♬ original sound – paulsalva
Of course, not everyone has a negative experience using tracking apps. Like many things in life, having a balance is essential for success. Life 360 and other tracking apps, if used successfully, can be wonderful for parents who do not want to pester their kids for constant updates. Some kids do not mind sharing their location with their parents, as long as the lines of communication are open and the apps are not used excessively.
"I started using Life 360 about a month ago. I have a 10 year-old daughter who likes to bike with one of our neighborhood friends. [I] wanted to give her freedom and feel like she wasn't tethered to the house. I grew up in the 80's when kids were allowed to do whatever we wanted to do with no tracking system, but I also realize we live in a different world today. I want to make sure I'm giving her freedom, but I also know exactly where her coordinates are. I've been using it successfully with her, and I also have a 13 year-old daughter who has it on her phone," said English Department Chair Virginia Pendleton.
The conversation surrounding the use of tracking apps also begs the question: Do children deserve to have privacy? It's a question that has long divided the parenting community. When teens are given privacy, they grow more independent and learn self-confidence. Needing privacy does not equate to hiding something, so parents need to find a balance between trusting their kids and looking out for them. 
"As far as privacy goes, I don't feel like I'm invading their privacy since I'm not going through their phones or texts. However, because my kids are young, I feel like while they're living under my roof, there is no real thing called privacy. Parents need to know what their kids are doing and where they are because that's their responsibility. Kids know a lot more than they let on and more than parents are willing to admit," said Pendleton.
I have my whole family on life 360. I mean, if they want to purchase their own phones and pay their own phone bills, then sure, I will stop stalking them. Until that time, call me Sherlock.

— Jeanne Phipps (@momwholuvsjovi) January 29, 2020
As with most things in life, the debate surrounding tracking apps is not black and white. If used properly, tracking apps can be beneficial for families wishing to prioritize safety and trust. However, they are often used in ways that are controlling and manipulative. The most important thing to remember is that each child and situation is different; kids just want to be trusted, so try having a conversation with them before utilizing a tracking app that could cause more harm than you might anticipate.
"I think that tracking apps are an invasion of space, but they do help parents know where their children are at and know that they are safe. Parents should definitely find a balance between controlling and trusting their kids. I know my sister has a problem with my mom tracking her and she's constantly like, 'Why are you stalking me?' It's important to understand that parents just want to know that you're safe," said Maddie Rodriguez ('21).