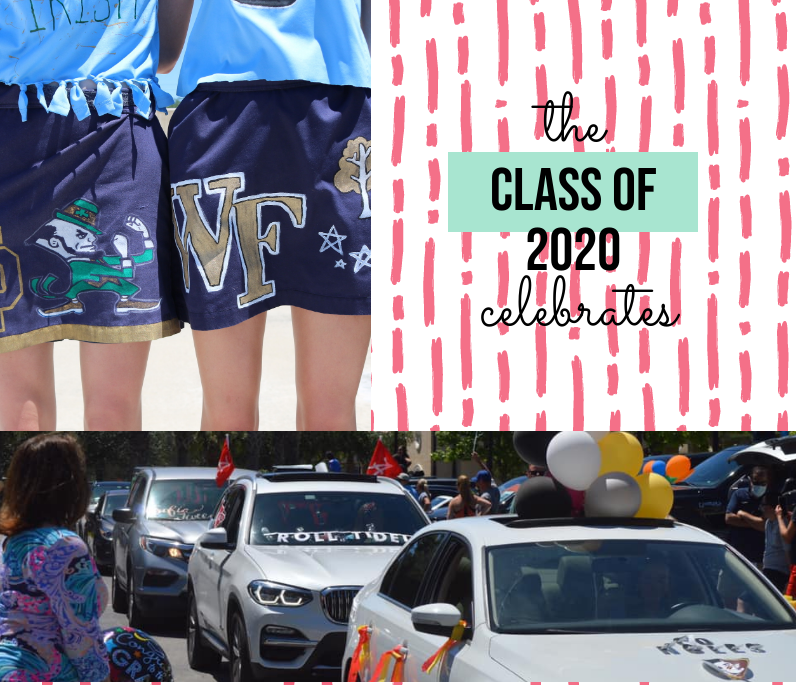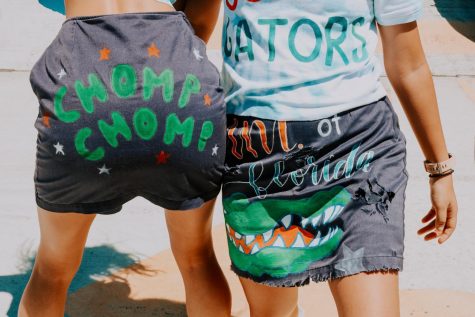 For graduates of the class of 2020 across the nation, a time of virtual learning to close their senior year will be a long lasting memory. Events such as the final day of classes, prom, and graduation have been either cancelled or postponed. For AHN students, many senior traditions such as Silver Coffee and the running of the halls will not take place as their senior year finishes. However, AHN students and faculty have taken initiative to honor seniors amidst the changes through virtual celebrations and caravans.
One of the long-lasting senior traditions at AHN is decorating your uniform with the college you will be attending next year. These uniforms are traditionally worn on the last day of classes when the seniors spend the day saying goodbye to their teachers.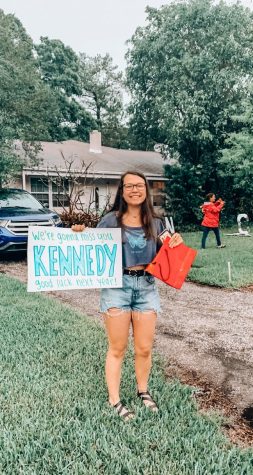 Because of this year's switch to virtual classes, AHN seniors Anna Warnke and Olivia Williams created an Instagram account to celebrate seniors and their college decisions. Each senior had the opportunity to post a picture with their college and their favorite memory of AHN. Additionally, seniors participated in a giveaway on the account when they submitted a photo of their painted uniform. 
Although classes were moved online, AHN QuarterNotes found a way to honor their seniors. The underclassmen Quarter Notes drove around the city to visit their senior sisters and celebrate their accomplishments.
"Seeing the girls surprise me at my house made me feel so special for all the extra effort they put into making all the seniors feel honored since our end of the year traditions couldn't take place. Just seeing their smiling faces behind the masks meant the whole world to me and all the other seniors, knowing that we really left an impact on them and it was enough for them to drive to all of our houses in the pouring rain just to say thank you," said Quarter Note, Sofia Tweed ('20).
Another well-known AHN tradition is the senior running of the halls that ends with jumping into the pool and having a pool party. While students could not run the halls, AHN seniors celebrated their last day of classes while social distancing. On Friday May 1, AHN seniors lined up in their cars in the parking garage to parade around the school while AHN faculty and family cheered them on. Seniors decorated their cars with their colleges and wore their decorated AHN uniforms.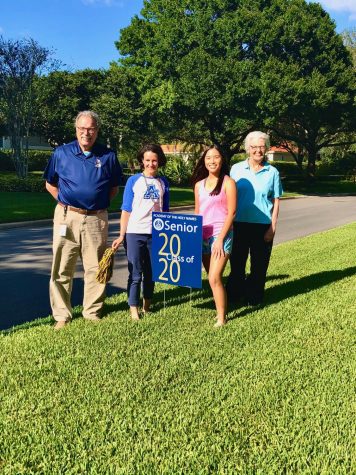 On the week of May 4, AHN administrators took a bus around to visit AHN seniors at their homes and present them with graduation items. Seniors received their cap and gown along with letters from underclassmen and memorable gifts from the school. AHN seniors were able to leave a message on the side of the bus and see their teachers one last time as their year finished. 
"I was beyond excited when the bus came to my house. I didn't even know how much I missed the faculty till I saw them all pile off of the bus! It meant so much to me that they came, like I could feel how much they cared for me and all the seniors. It was amazing and I loved it," said Tress Jacobs ('20).
Students at AHN were also able to celebrate their senior sisters by electronically writing them letters before they graduated. Writing letters to seniors is also an AHN tradition where teachers and students can express their sentiments for the seniors who are leaving. Additionally, sophomore Ellie Warnke produced a senior farewell video to honor the seniors one last time.