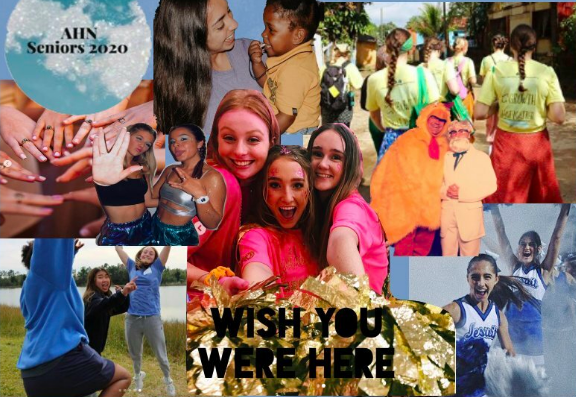 Photo Credits: Alexa Fredericks/Achona Online/Piktochart
Today, May 1, marks the last day of high school for the class of 2020, and, as untraditional as its closing is, I could not think of a stronger class to endure this. Throughout our four years, I have seen this class blossom and grow into some of the most incredible young women I have ever met and, although this ending might not have been what we wanted, every one of us should be proud of what we have achieved. With our prom canceled, silver coffee postponed, and graduation summer-bound, we are all in need of some positivity. In light of this, I decided that I did not want to write an article about the unconventional end to the class of 2020, but rather let the class speak for itself. The following are a collection of college essays submitted – some anonymously, some not – from our class. These pieces were written in the fall, and encompass our year with the words that were with us from the beginning. They earned us our paths to college and to the rest of our lives. Given the recent events I thought, why not revisit them and remember where we started?
Reading and reflecting on these while writing this article has reminded me of how grateful I am of who I shared my high school years with and, I hope, it reminds you of how far you have come.