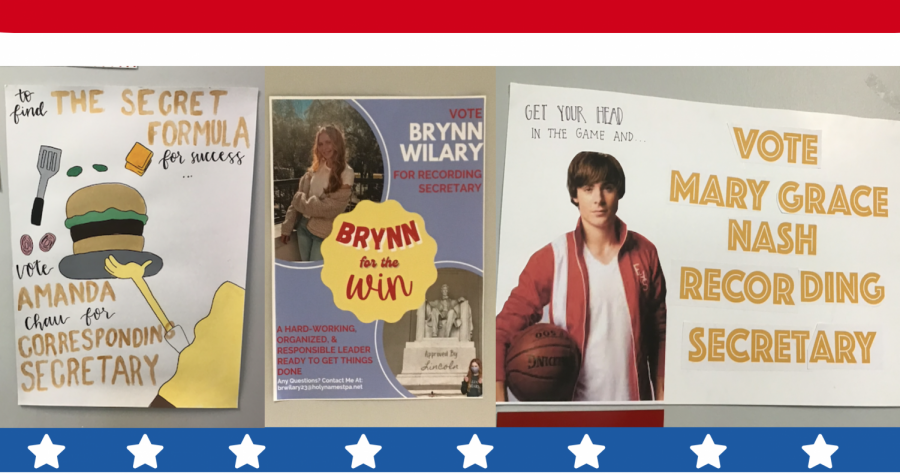 (Photo Credit: Winsome Storm/Piktochart/Achona Online)
AHN's annual student council elections were on Friday, March 26. In advisory on Thursday, March 25, students watched the campaign videos from the candidates for each position. Each candidate created a video on why they should be elected to that position.
"I [ran] for Recording Secretary because I want to further my participation in Student Council. I chose to run for a secretary position because I am good at multitasking and use note taking daily for school," said Mary Grace Nash ('23).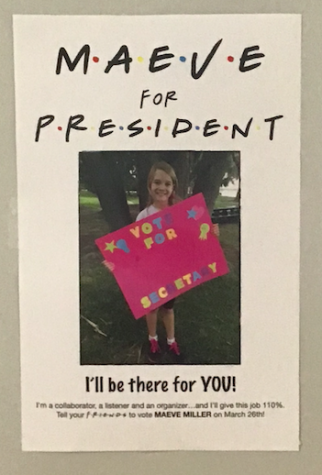 This year, seven candidates ran for positions on the student council. To further their campaigns, posters decorated the halls and stairways leading up to the election. Unlike last year, where students ran unopposed apart from the Vice President, this year there was more competition for the President and Recording Secretary spots. The candidates for President were Allie Pramberger ('22) and Maeve Miller ('22), and the candidates for Recording Secretary were Nash and Wilary.
"I [ran] for Recording Secretary because I really enjoy student council and how the government works, and I feel like it really gives me a chance to learn leadership skills which will help me later in life. Additionally, I really love helping people and I feel by running for a position I can do more things for the AHN students and plan some great events," said Brynn Wilary ('23), who also ran for Recording Secretary.
After the votes were tallied, the winners were declared to be Allie Pramberger as the President, and Mary Grace Nash as the Recording Secretary. The other positions, Vice President, Corresponding Secretary, and Treasurer were unopposed and are now held by Jane Ruppel ('22), Amanda Chau, and Gracie Schnell ('23), respectively.
"I [ran] for corresponding secretary because I feel that I am able to represent others and their demands for the school. Along with that, by being corresponding secretary, I am excited to be able to reach out and communicate to others so that we can have a really fun year next year!" said Amanda Chau ('23), who ran unopposed for Corresponding Secretary.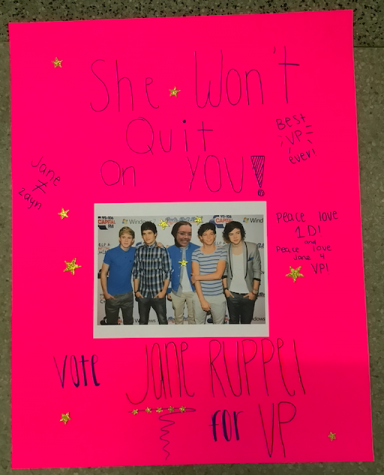 The Student Council as a whole helps with communicating with the students and planning events. The duties of Student Council president include presiding over Student Council meetings and being the representative of the Student Council and student body as a whole, and administrating the Student Council. The Vice President is also a representative of the Student Council and student body as a whole, assists the President, and helps with event planning and communicating with students. The Corresponding Secretary is responsible for communicating with the student body, teachers and outside sources. The Recording Secretary is the officer that takes minutes at student council meetings and assists in event planning, and takes attendance. Finally, the Treasurer is responsible for the Student Council's budget and funds usage.
"I've wanted to run for Student Council President ever since I ran for president of my middle school's first Student Council but sadly lost my 8th grade year. Once I came to AHN and went to Freshman Orientation, I knew that my love for Student Council hadn't died yet. After freshman year, I went to SFLTC (South Florida Leadership Training Camp). It was there I learned that student council was way more than just a club I was a part of. At SFLTC I learned what makes a great leader. I went to many team building workshops and got to listen to insanely talented guest speakers. Here is where I truly found my love and passion for Student Council and knew that it would always be a huge part of my life," said Allie Pramberger ('22).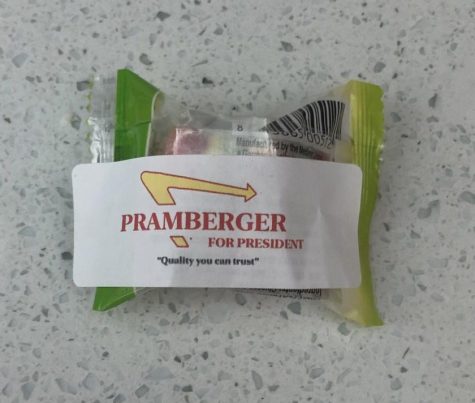 Starting after the senior class leaves school, the new student council officials will begin their terms and officially lead all of Academy's Student Council events.
"I've been a part of student council ever since 4th grade, and it's always something I've been passionate about. I have attended leadership camps, as well as held a position in office as the Treasurer last year, and wanted an even bigger role. I love hearing what the student body has to say, and I also love representing them," said Jane Ruppel ('22).