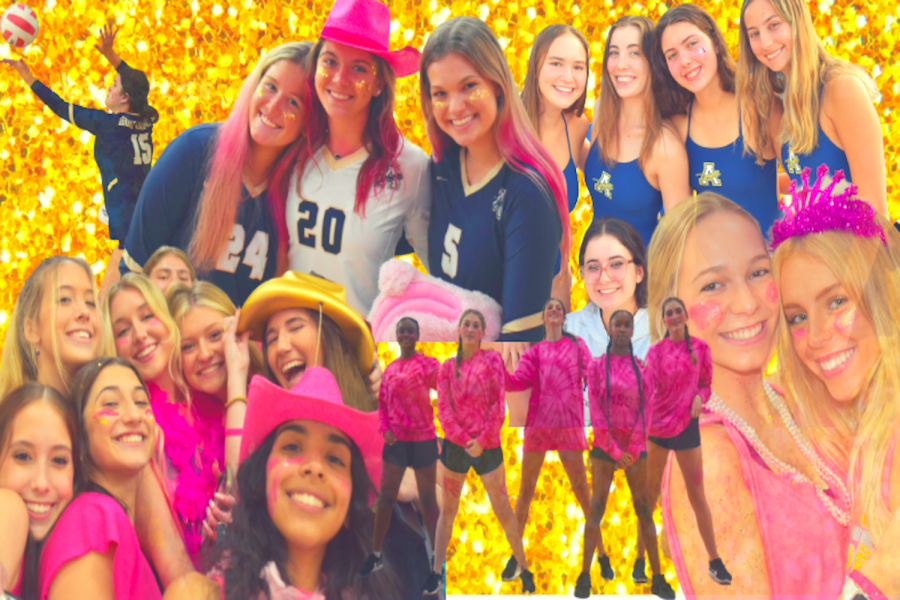 Photo Credit: Olivia Book/ Piktochart/ achona
Another successful year of Spike and Splash took place on Thursday, Sept. 30, 2021. A grand total of over $7,200 was raised, which topped the 15-year event goal of $100,000 all going towards cancer research. All funds from the event go to benefit the Moffitt Cancer Center as well as the National Pediatric Cancer Foundation. The Academy's volleyball teams, both junior varsity and varsity, defeated their opponent Tampa Catholic High School. Junior Varsity won two sets to zero and Varsity Volleyball went, 25-10, 25-20, and 25-6. The Academy and Jesuit swimming and diving team also triumphed over their opponent Plant High School 107 to 79. 
Kevin Vargas shared how the event was started, "The swim team started the event in recognition of former head swimming coach Mara Schultz's battle against breast cancer, more recently, the fight against pediatric cancer was brought to the forefront as our own student-athlete and swim angel, Cailin Cannella, bravely fought her battle with osteosarcoma. Spike and Splash is now held annually in memory of Mara and Cailin and in honor of all of those in our community who have been impacted by cancer's many forms," said Vargas. 
Furthermore, he shares that he favors the event bringing together the AHN community together in support for an incredible and worthy cause! Players, spectators, and volunteers at the event celebrated the spectacular evening with success all around.