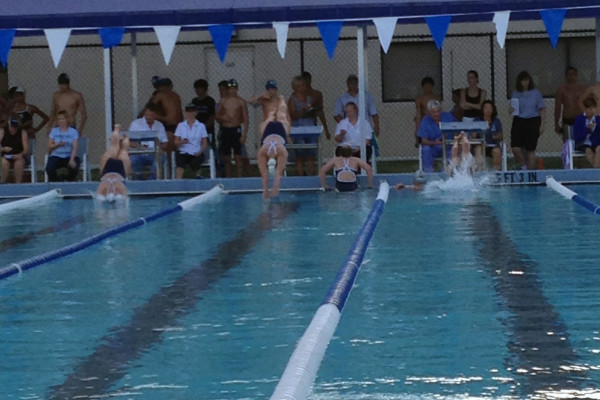 Elaine Petrarca
The Academy swim team won their second dual meet against Berkeley, Tuesday, September 17.
Maintaining a significant lead throughout the entire meet, the girls used it as a chance to support each other. With events such as the 50 meter freestyle, 100 meter butterfly, 500 meter freestyle, and 200 meter medley relays Academy dominated every time they dove into the water. This allowed every girl on the team a chance to swim and to try new events.
The team finished with a 98 point win.
Senior Kristen Dawson enjoyed the chance to cheer for the team. "It's so much fun to hang out and cheer for the entire team!"