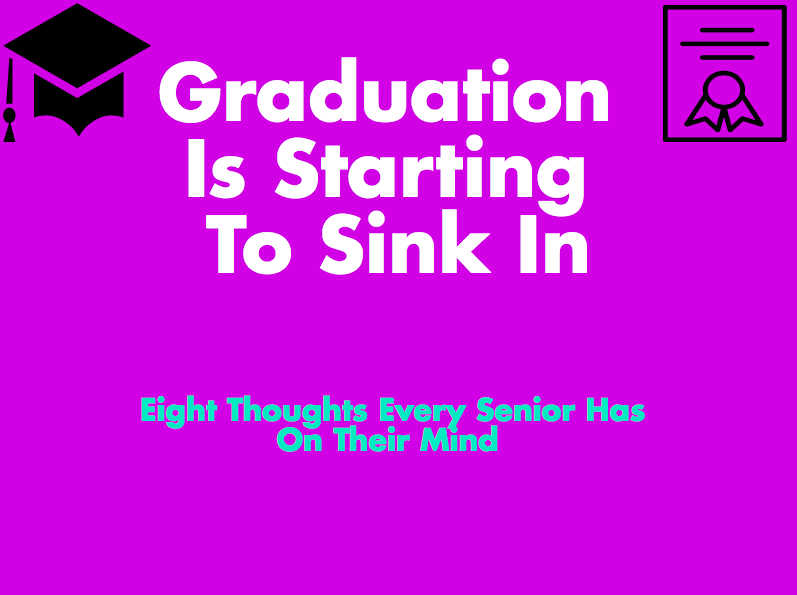 The Class of 2018 is already counting down the days until their graduation. With seven months to go, they are celebrating all their "lasts" from Father Daughter Dance to Prom. As each girl is submitting their applications and planning their future, here are some thoughts every senior has on their mind as their final days are quickly approaching.
Are the ACT/ SAT scores up yet?
via GIPHY
Can I go to Mrs. Dwyer's office?
via GIPHY
Katherine Hahn ('18) said, "This year I have been going into Mrs.Dwyer's office basically every week."
When's senior skip day?
via GIPHY
Am I the only one with no motivation?
via GIPHY
Do I take a nap or do my homework?
via GIPHY
Mckenna Weathers ('18) said, "I have never done homework when I get to sign out early, I take a nap every time."
When is the vending machine going to work?
via GIPHY
Do I care if i'm late to school?
via GIPHY
According to AHN's Senior System records, there have been a total of 209 tardies collected by the seniors as of Oct. 27 2017. 107 of those being "excused" and 102 of those "unexcused."
How many days left till graduation?
via GIPHY