AHN Seniors Celebrate Gasparilla Kids Parade
January 27, 2017
On January 23, many AHN students joined thousands of people for the first celebration of José Gaspar this year. The class of 2017 was allowed to ride on one of Academy's two floats in the parade. Along with the eighth-graders, the Seniors threw beads and gum as the floats processed through the parade.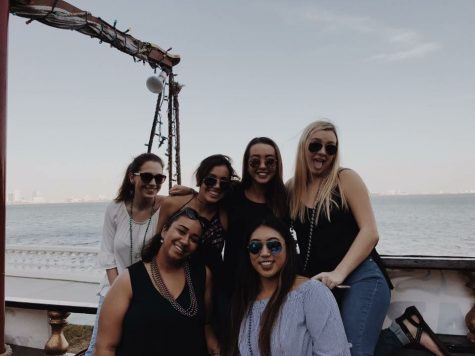 Riley Gillis said, "I had been looking forward to being able to ride on the float since my freshman year, so to finally be able to participate in this was so exciting! I loved throwing beads to people in the stands while having a great time with my friends."
The day started at 1:00 pm on the Bayshore lawn of AHN with a picnic. Students from all grades were welcome to come enjoy the nice day and have sandwiches catered by Mott & Hester Deli. At 3:00 pm, everyone moved from the picnic to the floats which were staged at the corner of W. Knights Avenue and Bayshore Boulevard. The people who did not attend the picnic met the rest of the group here.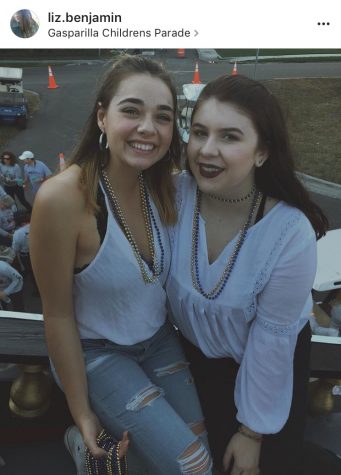 Senior Julianne Nichter said, " The picnic before the parade was very laid back and it was nice to see AHN families and friends coming together to celebrate. "
At 3:30 pm, the Academy floats began to move down the parade routes. The Seniors and eighth-graders threw beads and candy to parade watchers from the float, and students from other grades walked next to the float.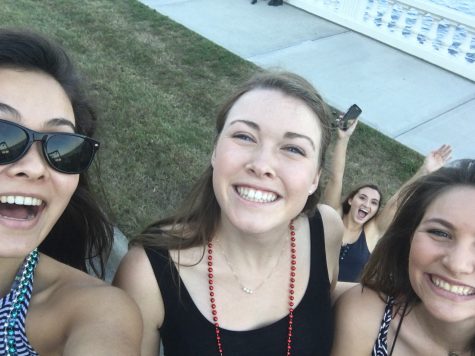 About two hours later, the parade ended and AHN students returned home, worn out from a long day of throwing beads. The adult Gasparilla parade will take place on January 28, also on Bayshore Boulevard.