Arts Fest 2017 Opens New Bailey Center for the Arts
May 4, 2017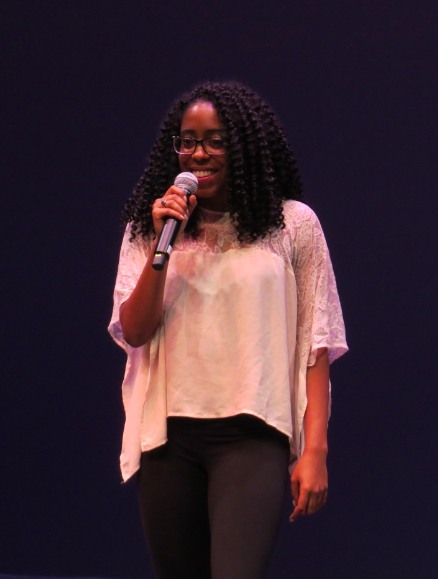 On Thursday, April 27, Academy of the Holy Names hosted its annual Arts Fest, which is an exhibition of the work of both Academy's visual and performing artists.
Not only was this year's Arts Fest made unique by the showcase of talent by students from from multiple art courses and grades, but also by the official opening of the well-anticipated Bailey Family Center for the Arts. 
The event began with a dedication ceremony by Academy President Mr. Art Raimo, including performances by the Quarter Notes and dancers Sarah Ercia, Grace Wipfli, and Alison Whele.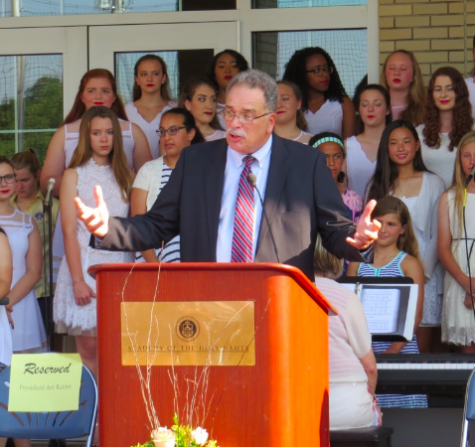 Upon the opening of the center, guests were met with the the art pieces of students from Art 2D, Drawing, Portfolio, Ceramics, and Studio Art displayed throughout the building.
"It was so cool to see people admire and comment on something that you actually made. It suddenly makes the stress and hard work that goes into your art 100 percent worth it," says junior McKenna Weathers.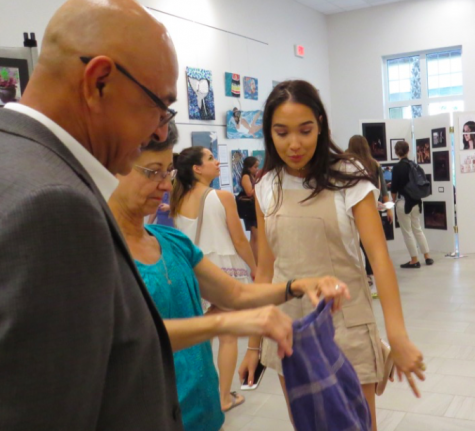 As visual arts students chatted with admirers of their work,  Theatre Director Vivian Kimbler hosted the inaugural Arts Fest showcase on the Lynch Family Stage, with varying performances from the Quarter Notes, Dance Appreciation students, members of Academy's Troupe 0624, and the cast of Footloose.
Quarter note and junior Cristina Suarez-Solar says, "I really love the new stage and everything incorporated! I love the amount of room that we have to move and the new sound and lighting system! We are now able to perform on a stage that is very similar to those at the big university and I'm excited that I get to spend one more year performing there."