Students Raise Money to Help Puerto Rico
October 23, 2017
On Wednesday, Oct. 18, the Spanish Club held a tag day and bake sale to raise money for Puerto Rico hurricane relief. Some of the students in the club have personal ties to Puerto Rico and joined the bake sale committee at the first meeting. Jazmine Sanchez ('18) is among them.
"I spent most of my life in Puerto Rico and have fond memories there, so I want to help those people who live there and were part of making those memories," says Sanchez.
Bake sales have been a popular way to fundraise at AHN due to the amount of food brought in. Spanish Honors Society collaborated with Spanish Club in order to put on the bake sale. The students were encouraged by Spanish teacher, Jose Ruano, to incorporate Hispanic foods into the bake sale and students brought in tostones, flan, and mini empanadas.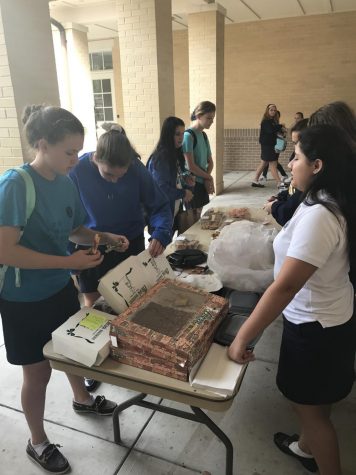 Wanting to do more than just a bake sale, the club decided to have a tag day as well to allow students more opportunities to donate. Students were allowed to wear a red, white, or blue shirt with the donation of at least $1. Tag days are known to be popular at Academy because it gives students a chance to wear a different shirt while also raising money for a good cause.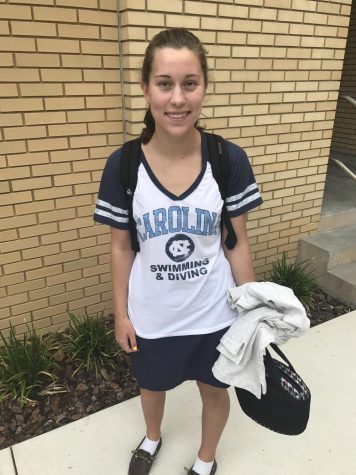 The bake sale and tag day combined raised a total of $854. If students were unable to participate in the bake sale or tag day, they were encouraged to donate if possible. This fundraiser was important to many students.
"One of the core values the Academy stands for is helping others. By doing that, we're doing what God wants us to do," Catie Moffett ('18).