The Class of 2018 Presents Movie on the Lawn
December 5, 2017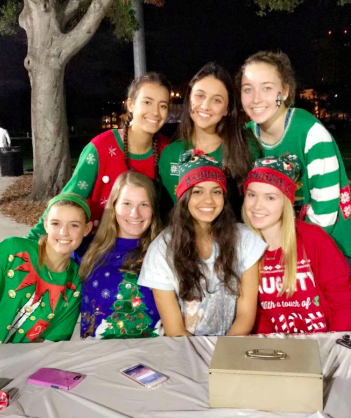 Every year during the holiday season, AHN's senior class hosts their annual "Movie on the Lawn." The event serves to not only provide a fun night for Academy elementary, middle, and high school students and families, but also help raise money for the class' senior endowment. Each class' endowment provides scholarships and assistance to girls who currently attend or hope to attend The Academy.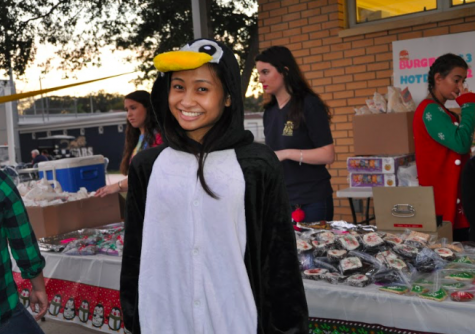 On Sunday, Dec. 3, the Class of 2018 chose to play Disney's "The Santa Clause" on the lawn. "The Santa Clause" tells the story of a father and divorcee, Scott Calvin, who is forced to take over Santa Claus's position after he dies in an accident.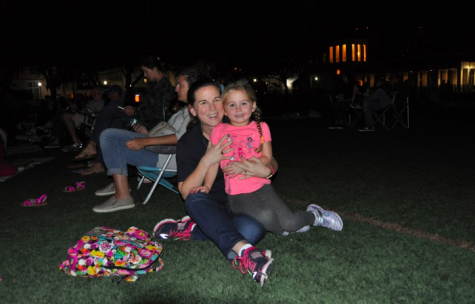 The event was led by senior class representatives, Gillian Garcia ('18) , Samantha Garateix  ('18), Evelyn Martinez  ('18), Talia Sharrieff  ('18), Gretchen Swenson  ('18), and Lyric Vickers  ('18). The athletic field opened at 5:30 p.m., leaving time for families and students to set up chairs and blankets before the movie started at 6:00 p.m..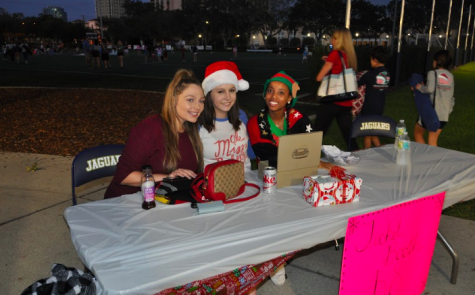 As the movie played on the field, students had the opportunity to have their face painted, take pictures with Santa, and buy snacks made by the senior class at the bake sale.
Natalia Fonseca ('20) said, "I liked how they had many different things to do and how the bake sale had a wide variety of baked goods."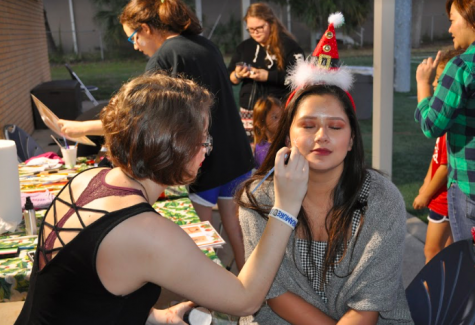 The class raised a total of $4,300 from the event, all of which will contribute to the final senior endowment.
Garcia, the senior class president, says, "I believe Movie on the Lawn went well. My favorite part was just seeing all the seniors help out and being dressed very Christmassy. All the baked goods looked so delicious, and the signs were perfect."