Administration Announces Schedule Change Fee
February 13, 2019
On Monday, Feb. 4, Academy held a curriculum assembly which detailed the courses available next year for freshmen, sophomores, and juniors. During this assembly, Academy also announced a new policy surrounding the students' drop/add period that will be put into place next year. This policy states that under certain circumstances, a student will be charged $25 per change to their schedule.
According to Academy's High School Course Guide for 2019-2020 school year, a schedule change may be implemented for free if there are "scheduling errors, a scheduling preference, a teacher-initiated course change, or a counselor-initiated course change." However, if the change is a "student/parent initiated course change," it will cost the student "$25 for each change request."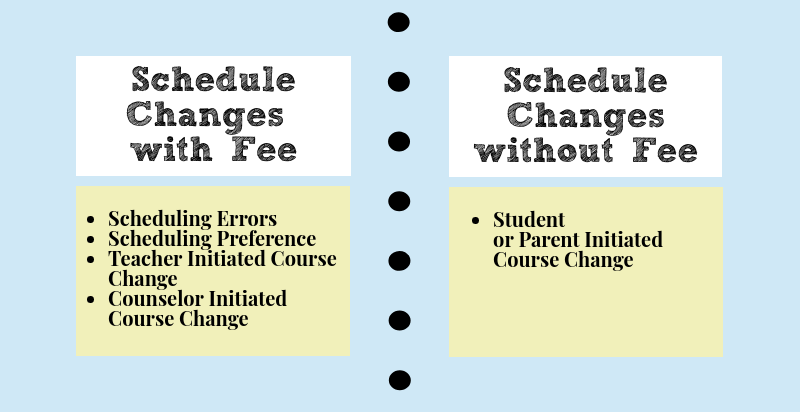 The announcement of this new policy sparked a debate among students and faculty. Although administration believes that the $25 charge will prevent students from changing their schedules back and forth, several students and teachers believe that the charge contradicts the purpose of the drop/add period.
When asked about the reasoning behind the new policy, faculty who are in charge of schedule changes stated that they want to prevent girls from changing classes to be with their friends and, in the words of the curriculum guide, to eliminate changes "made to switch teachers."
High School Curriculum Specialist Rhonda Wisniewski said, "There were too many changes back and forth which caused disruption in many classes in terms of class size and teacher gradebooks, as well as attendance. There are a lot of wasted hours moving girls back and forth between classes when they ultimately end up where they began."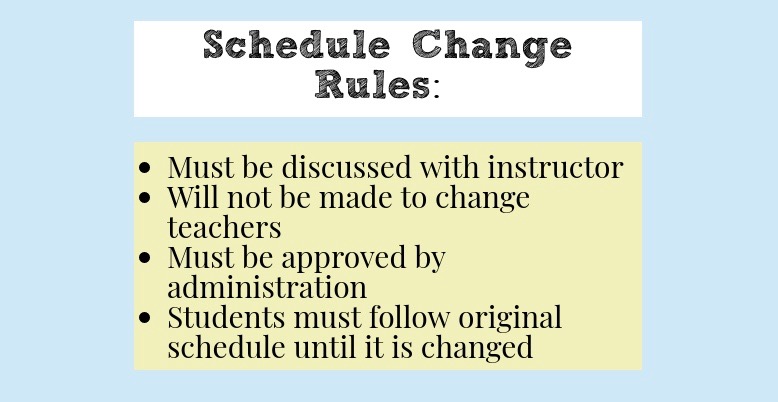 It is not only administration who is in favor of this change in policy, but also some students. Many believe that $25 is a small price to pay in comparison to Academy's tuition.
Elizabeth Paparo ('21) said, "I have heard a lot of girls say that it [the fee] is completely unfair because they are already paying tuition to go here. I think it is reasonable, however, because if you have the money to pay the tuition, you most likely also have the $25. I think that it is fair because the people who make the schedules get so backed up with all of the people trying to change their schedules, and I think this will help them."
On the other hand, some students see the fee as another opportunity for Academy to collect money from them on top of their tuition. They further feel that the $25 fee for schedule changes defeats the purpose of their drop/add period, which exists to give students a chance to see if a class is the right fit for them.
Abby Mclachlan ('21) said, "I don't think it's fair. We pay so much to go to school at Academy. Now, on top of tuition, we have to pay an extra $25 if we don't end up pursuing our new classes. The new classes we sign up for, our teachers encourage us to take, and I think we should be able to have our freedom to add or drop these classes within the drop/add period without a fee."

Loading ...