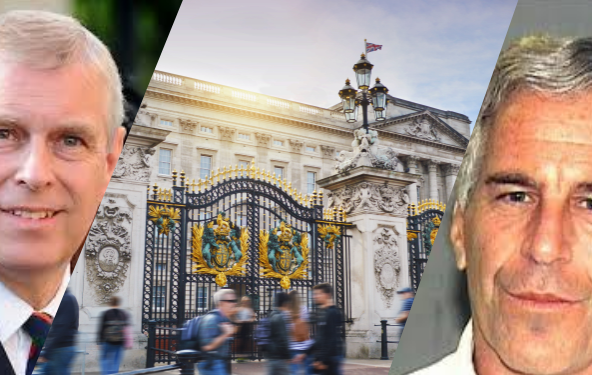 Kristin Commesso, Senior Staff Writer
December 11, 2019
Prince Andrew, the third child of Queen Elizabeth, has become the laughing stock of England due to his involvement in the Jeffrey Epstein Scandal. He has receieved extreme...
Fresh or Fake: The US is Facing a Christmas Tree Shortage
December 11, 2019
A desire to spread Christmas joy combined with the recent spike of children among millennials, Christmas tree purchases have risen in recent years. Last year, an estimated...
Olivia Jade Comes Back For the First Time Since College Cheating Scandal
December 9, 2019
On Dec. 1, Olivia Jade Giannulli, daughter of actress Lori Loughlin and fashion designer Mossimo Giannulli, returned to Youtube for the first time in about 9 months since...
The Insulin Cap: Florida Potentially Passes A Bill Putting A Cap On Insulin
November 20, 2019
People who have diabetes need Insulin to survive. However, Insulin has become so expensive, people have not been able to afford it. Senator Janet Cruz and Miami Representative...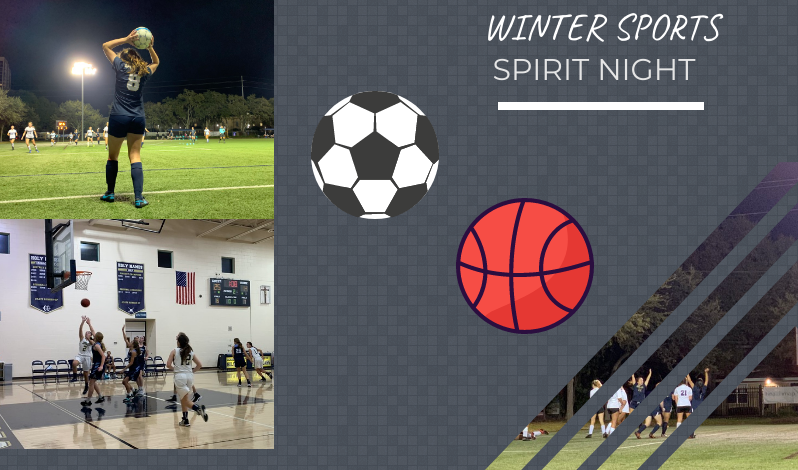 Casey Martin, Senior Staff Writer
December 11, 2019
On Friday, December 6, the AHN JV and Varsity soccer and basketball teams competed in their annual spirit night. AHN's Dads Club provided complimentary food and drinks...
The Crew Team Competes In The Head Of The South
November 18, 2019
From Nov. 7 to Nov. 10, 2019, Academy's crew team traveled to Augusta, Georgia to compete in the Head of the South. During the fall season the races are 5000 meters, or...
2019 Varsity Volleyball Team Wins Regional Finals
November 6, 2019
The Academy of the Holy Names Varsity volleyball team won their Regional Finals Game on November 5 at seven p.m. After a tough battle against Nature Coast Technical High School,...
Varsity Cheer Celebrates Senior Night
November 4, 2019
On Friday, November 1, the AHN seniors who cheer for Jesuit High School were recognized at Senior Night. With the squad consisting of 15 seniors, there was a lot of celebrating...

Loading ...
Enter your email address below to receive our daily email updates.
How Hispanics Celebrate Thanksgiving
November 22, 2019
When we think of Thanksgiving, we often picture mashed potatoes, turkey, cranberry sauce, and an array of different traditionally American foods. However, for Hispanic-Americans...
Mexicanos Celebran el Día de los Muertos
November 6, 2019
El Día de Los Muertos es una celebración mexicana que empieza el 31 de Octubre y termina el 2 de Noviembre. Es un feriado importante para los Mexicanos. Ellos celebran las almas...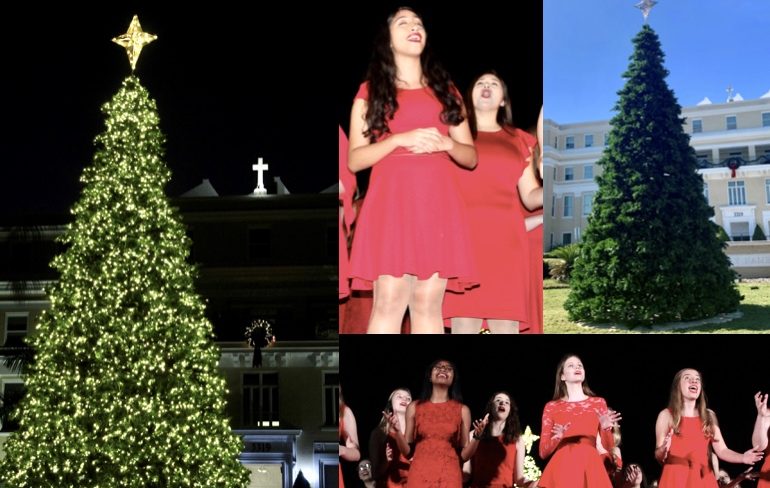 Hope Joffray, Senior Staff Writer
December 9, 2019
Saturday, December 7, 2019, AHN's Dad's Club hosted the first annual Christmas Tree Lighting. The event was a wonderful way to bring the community together. In addition,...
The Sophomores Attend CPR Training
December 9, 2019
On the morning of Dec. 5, the sophomore class received CPR training in the gym. The training did not just consist of CPR but also came with AED and first aid training. The...
Sophomores Attend The Florida Holocaust Museum
November 22, 2019
In correlation with the tenth grade's History and English curriculum, sophomore students attended the Florida Holocaust Museum this past Monday and Tuesday, Nov 18 &...
Interact Hosts Annual Blood Drive
November 22, 2019
On Thursday, November 22, One Blood visited Academy to allow students to participate in a blood drive. From 9 am until 3:45 pm, the bloodmobile hosted AHN students and faculty...
How To Make: Sweet Potato Casserole
November 22, 2019
In this short video, follow senior Casey Martin as she makes a sweet potato casserole, her favorite Thanksgiving dish. She uses a range of sweet ingredients and finishes the casserole...
October 30, 2019
The following video shares a recipe for Thai Pumpkin Curry Soup. The Thai curry paste, the central ingredient to the recipe, adds flavor to the other bland ingredients. Other main ingredients...
Sawyer Salgado, Senior Staff Writer
December 9, 2019
The Academy of The Holy Names Speech and Debate Team competed on December 7, 2019. The competition took place at Newsome High School and lasted from 7:30 a.m to 6 p.m in the...
AH-Trend: Christmas SZN Edition (VIDEO)
November 16, 2019
In this episode of AH-Trend, Senior Staff Writers Casey Martin and Reagan Finch explore the trend of the early "Christmas Szn" at AHN. In this episode, they ask the question...
AHN Girls vs the Mandela Effect (VIDEO)
November 16, 2019
The Mandela Effect is a conspiracy theory that leaves many people questioning their reality. It all began in 2013 with Nelson Mandela's death. The philanthropist's death...
Cross Country States 2019 (VIDEO)
November 15, 2019
On the Friday Nov. 9, the Cross Country team left school to travel to Tallahassee, Florida to participate in the state meet on Florida State University's campus. Individually,...