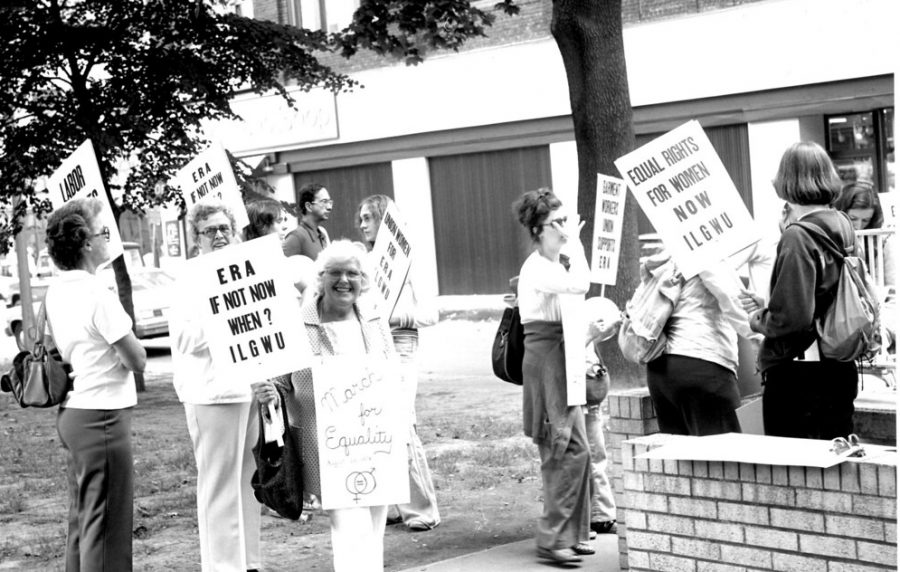 Ella Castellano, Senior Staff Writer
January 24, 2020
Last Wednesday, January 15, Virginia became the 38th state to approve the Equal Rights Amendment. The fate of the Equal Rights Amendment, or the E.R.A, is still up in the...
Meghan Markle and Prince Harry Planning to Leave the Royal Family
January 15, 2020
Meghan Markle and Prince Harry, the Duke and Duchess of Sussex, announced on Wednesday that they will step back from their duties as senior members of the British royal family....
What You Missed Over Christmas Break
January 8, 2020
If you haven't kept up with this news this holiday, it's alright. From climate crises, to award shows, to increased international conflict, here are the main things you...
Women Snubbed Once Again at the Golden Globes
December 17, 2019
This year marks the 77th Golden Globe Awards and the nominees for best director include Bong Joon Ho for "Parasite", Sam Mendes for "1917", Todd Phillips for "Joker", Martin...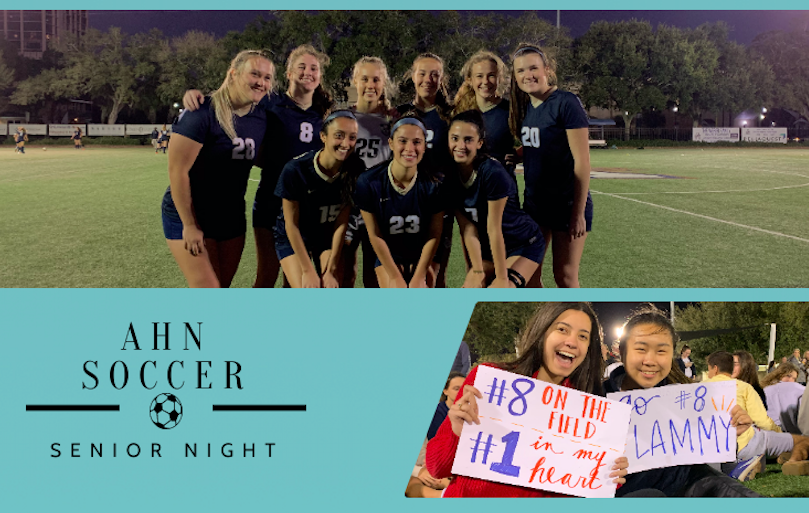 Casey Martin, Senior Staff Writer
January 22, 2020
On Friday, Jan. 17, the AHN Varsity Soccer team celebrated their senior members in a ceremony before their match against St. Petersburg High School. The evening began...
Academy Winter Sports Run Down
January 22, 2020
Academy's winter sports teams have had competitive and successful seasons. The varsity basketball team has won 10 games and lost 8. The varsity soccer team has also won...
AHN Winter Sports Celebrate Spirit Night
December 11, 2019
On Friday, December 6, the AHN JV and Varsity soccer and basketball teams competed in their annual spirit night. AHN's Dads Club provided complimentary food and drinks...
The Crew Team Competes In The Head Of The South
November 18, 2019
From Nov. 7 to Nov. 10, 2019, Academy's crew team traveled to Augusta, Georgia to compete in the Head of the South. During the fall season the races are 5000 meters, or...

Loading ...
Enter your email address below to receive our daily email updates.
The Prevalence of Hyphenated Last Names Among Hispanics
December 13, 2019
The naming customs of Latin American countries are incredibly different than those of English speaking countries. In many Latin American countries, most people have two last names,...
How Hispanics Celebrate Thanksgiving
November 22, 2019
When we think of Thanksgiving, we often picture mashed potatoes, turkey, cranberry sauce, and an array of different traditionally American foods. However, for Hispanic-Americans...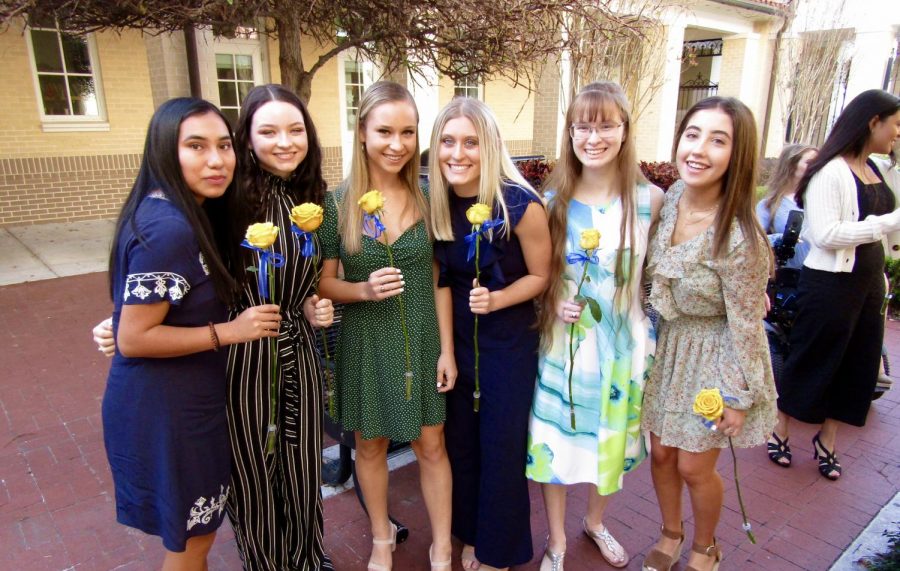 Georgia Ruffolo, Senior Staff Writer
January 22, 2020
On the morning of January 17, 2020, family, friends, staff and students alike gathered together to celebrate one of Academy's most notable traditions: Junior Ring. Linking...
Jagwires Introduce New Underwater Robotics SeaPerch Challenge
January 21, 2020
Starting in the spring of 2020, the Academy Robotics team, known as the Jagwires, will be expanding its horizons to compete in the SeaPearch Challenge. SeaPerch includes a...
"The Spoon, The Apple, and The Book" Comes to Life at Academy
January 13, 2020
On Saturday, Jan 11 at 7 p.m., "The Spoon, The Apple, and The Book" was performed in The Scarpo Family Theater at Academy's Bailey Family Center. The 45-minute one-act...
Student-Directed Series: So You Think You Can Dance?
January 12, 2020
To conclude a series of student-led competitions, "So You Think You Can Dance?" was held in the Bailey Performing Arts Center Jan. 10 at 7:00 PM. Bella Besece ('22)...
How To Make: Sweet Potato Casserole
November 22, 2019
In this short video, follow senior Casey Martin as she makes a sweet potato casserole, her favorite Thanksgiving dish. She uses a range of sweet ingredients and finishes the casserole...
October 30, 2019
The following video shares a recipe for Thai Pumpkin Curry Soup. The Thai curry paste, the central ingredient to the recipe, adds flavor to the other bland ingredients. Other main ingredients...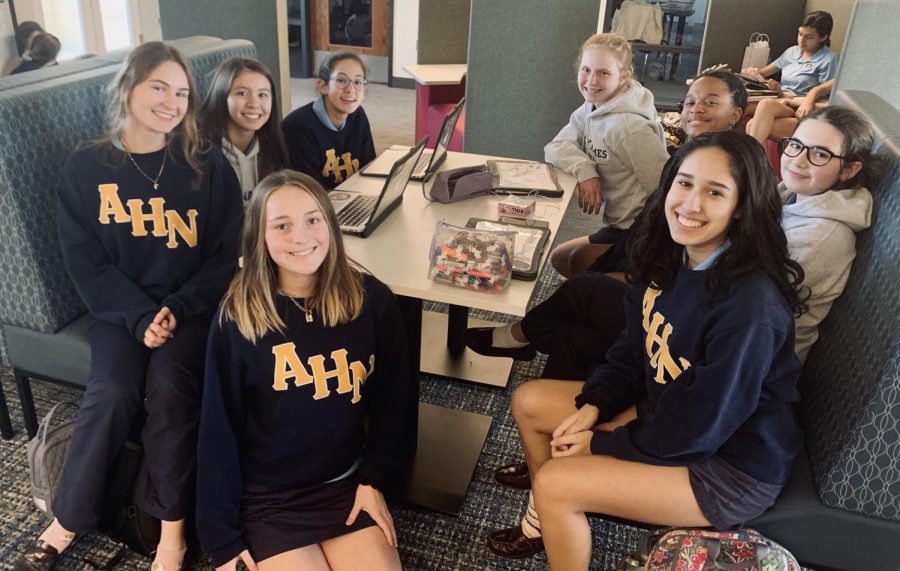 Hope Joffray, Senior Staff Writer
December 20, 2019
AHN Students Talk About First Semester and Why They Are Excited for Second from AchonaOnline on Vimeo.
Competition Thoughts at a Speech and Debate Meet (VIDEO)
December 9, 2019
The Academy of The Holy Names Speech and Debate Team competed on December 7, 2019. The competition took place at Newsome High School and lasted from 7:30 a.m to 6 p.m in the...
AH-Trend: Christmas SZN Edition (VIDEO)
November 16, 2019
In this episode of AH-Trend, Senior Staff Writers Casey Martin and Reagan Finch explore the trend of the early "Christmas Szn" at AHN. In this episode, they ask the question...
AHN Girls vs the Mandela Effect (VIDEO)
November 16, 2019
The Mandela Effect is a conspiracy theory that leaves many people questioning their reality. It all began in 2013 with Nelson Mandela's death. The philanthropist's death...
This error message is only visible to WordPress admins
Error: API requests are being delayed for this account. New posts will not be retrieved.
There may be an issue with the Instagram access token that you are using. Your server might also be unable to connect to Instagram at this time.