Upcoming Concerts to Attend in Tampa
October 6, 2017
The rest of 2017 is packed with concerts of all kinds of music to appease music fans of all genres.
The first concert coming is Florida Georgia Line. The concert will be held Oct. 13 at the MidFlorida Credit Union Amphitheatre. Nelly will be a featured performer.
Bruno Mars will be coming to Tampa. Mars will be in Tampa on Oct. 19 to the Amalie Arena. Camila Cabello will be opening for Mars.
SO EXCITED TO BE OPENING FOR @BRUNOMARS THIS SUMMER!! every night I'm gonna be peering out from side stage trying to learn as much as I can

— camila (@Camila_Cabello) June 27, 2017
For those who enjoy country music, Tim McGraw and Faith Hill come to the Amalie Arena on Oct. 20. Many Academy students and teachers love McGraw and wish they were going.
David Bland has been a fan of McGraw for a long time says, "I wish I was going to this concert. I really like his music, it always has a great message."
For those who enjoy more alternative music, Kings of Leon will be at MidFlorida Credit Union Amphitheatre on Oct. 28. Dawes and Nathaniel Rateliff and The Night Sweats will be opening for them.
For all the hip hop enthusiasts, the "Last Damn Show" will be one of the biggest concert events held at the Amalie Arena. On Nov. 3  Chance The Rapper, Lil Uzi Vert, Migos, and Ludacris will all be performing. Maddy Ruppel has previously seen Chance the Rapper in concert at Amalie Arena. She got to stand front row in the general admission floor pit.
Ruppel ('18) says, "I was so excited to go to the concert and it surpassed all my expectations. I had been waiting to see him in concert for over a year. Being in the front row was amazing because he is one of my favorite performers, so it was a dream come true. The atmosphere was awesome because everyone was so nice and we were all there to see the same person, who was not just a regular vulgar rapper but has a message beyond himself."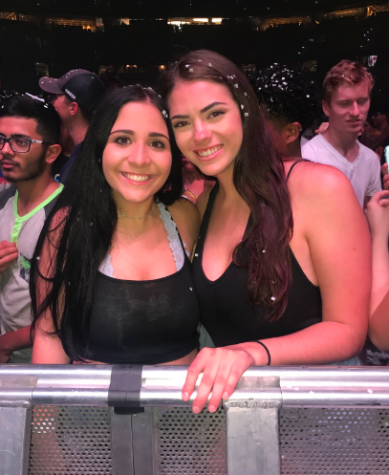 Well known rapper 21 Savage will be performing at The Ritz Ybor on Nov. 26.
Sophia Doussan went to 21 Savage's last tour when he performed at Jannus Live. Sophia purchased meet and greet tickets as soon as she learned 21 Savage was going on tour again.
Doussan ('18) says, "I enjoyed the show because 21 is my favorite artist. My friend and I went together when he performed at Jannus live, when he announced a second tour we immediately bought meet and greet passes."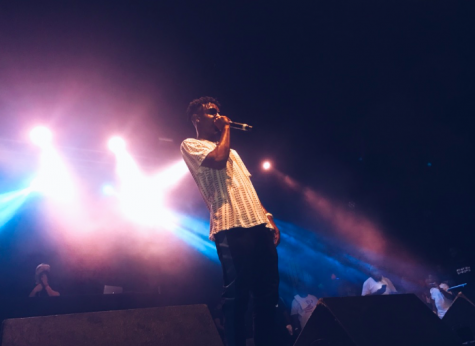 Lil Pump will also be performing at The Ritz Ybor on Nov. 30. Evan Greek loves Lil Pump and is very excited to buy tickets.
Greek ('18) says, "I love Lil Pump's music and I really hope I can get good seats to see him"