AHN Seniors Start Fashion Blog
October 9, 2018
Buttons And Bubbly, a blog that was started by two Academy seniors Gabi Mellody and Jessica Barr is gaining attention from many local boutiques and several larger companies.
Mellody and Barr have been friends since second grade and have always shared a love for fashion. "I first got into fashion when I started watching tv shows on E! at a very young age, it is something I've always been interested in," said Barr. In May 2018 they decided to take their love for fashion to the next level and create Buttons And Bubbly.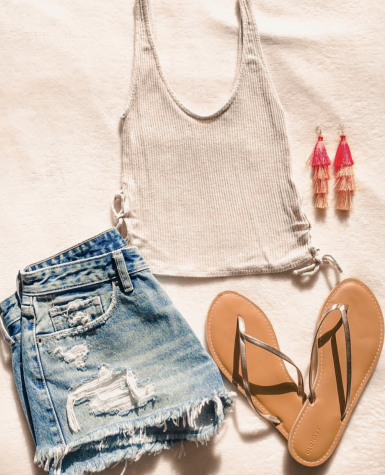 "Our blog was sort of started on accident" said Mellody, "At first we wanted to create a website, but didn't know what we wanted to be on it." After brainstorming and thinking about what they were both passionate about they decided to create a fashion blog. There are many fashion bloggers on Instagram, but Button and Bubbly draws in a unique audience due to the fact that most of their collaborations are with local Tampa boutiques.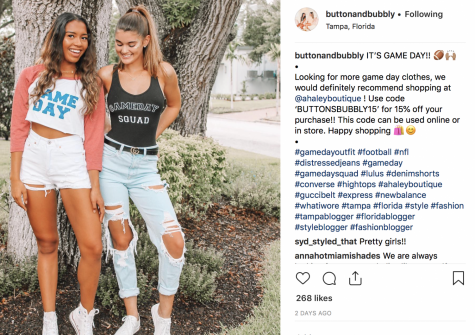 "The boutique that we are currently working with is {a} Haley" said Barr. They have also had collaborations with Coola Suncare, Sts Blue and Articles of Society. "We are currently affiliated with over 50 brands including Nordstrom, Express, Target, and Amazon and hope to gain the attention of more brands to expand our blog in the future." As they move forward in their journey to college Barr and Mellody plan to keep Button and Bubbly going throughout college. "We are thinking about different universities but we plan to keep up with our blog even if we do not go to school together," said Mellody