Academy raises awareness for suicide prevention month
If you or someone you know is struggling or in crisis, help is available. Call or text 988 or chat 988lifeline.org
October 3, 2022
In the United States, suicide is one of the most common causes of death. In honor of suicide prevention month, the Academy of the Holy Names is working to bring awareness to the dangers of this issue.
A recently published Tampa Bay Times article explains many ways to get help. According to the SAMSHA (Substance Abuse and Mental Health Services Administrations) part of the US Department of Health and Human Services, in 2020, Congress designated the new 988 dialing code to be operated through the existing National Suicide Prevention Lifeline. By using this easy to remember, three-digit calling code, Tampa Bay residents can contact the National Suicide Prevention Lifeline if they are thinking about suicide or are going through a mental health crisis. People can text or phone 988 to speak with a crisis counselor. 
View this post on Instagram
There are many reasons why people may consider suicide. This list consists of depression, certain medical conditions, any sort of chronic pain, a family history of a mental disorder, family violence, including physical or sexual abuse, or any other mental disorders. 
Here at the Academy of the Holy Names, we have many resources that help specifically with mental health. Our two counselors, Mrs. Bakke and Mrs. Adams, are always ready to help and will lead you in the right direction. We also have a wellness club that helps us as AHN students learn more about mental health.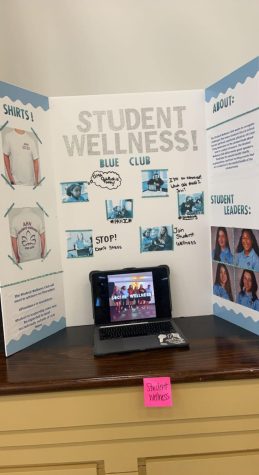 This year the primary goal of the Wellness club is to plan fundraising events to help raise money for mental health organizations, gain awareness, and eliminate the stigma that surrounds teenage mental struggles.
School Counselor and Wellness Club coordinator Oddny Bakke concludes, "Our main mission is to bring awareness to the struggles of wellness in the teenage years and to connect students to information and healthy practices to promote and nurture wellbeing."
If you or someone you know is struggling or in crisis, help is available. Call or text 988 or chat 988lifeline.org