New Bishop Appointed to Diocese of St. Petersburg
December 6, 2016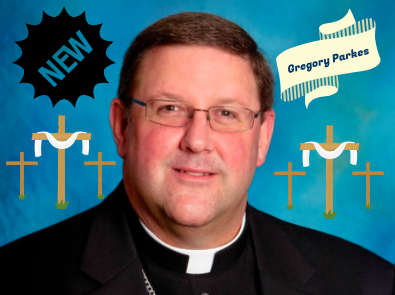 After 21 years of service, Bishop Robert Lynch is being succeeded by Bishop Gregory Parkes, head of the Pensacola-Tallahassee diocese. Bishop Parkes will be formally appointed on January 4 at the Cathedral of St. Jude the Apostle. Parkes will be leading the Diocese of St. Petersburg, which has more than 445,000 Catholics.
BREAKING: Gregory L. Parkes, bishop of Pensacola-Tallahassee, picked to succeed Bishop Robert Lynch in Catholic Diocese of St. Petersburg

— Tampa Bay Times (@TB_Times) November 28, 2016
Parkes, a native of New York, attended Florida State University before becoming a banker at Barnett Bank in Tampa. While attending service at Christ the King Catholic Church, asking God for direction in his life, he heard the call to become a priest. Four and a half years ago, Parkes became a Bishop. After receiving the news of his appointment while at a Baltimore conference, Parkes immediately went to a chapel to pray and ask God for help in his new path.
Parkes petitioned the public to keep him their thoughts, saying, "Please pray for me that I will be a good shepherd, that I will be a faithful shepherd, a holy shepherd."
#PopeFrancis accepts retirement of +RobertLynch; appoints+GregoryParkes of @pt_diocese to be new bishop for @DioStPete #Florida pic.twitter.com/NvEmjQCdzl

— Catholic News Service (@CatholicNewsSvc) November 28, 2016
Former Bishop Robert Lynch, nicknamed Bob the Builder for his massive construction initiatives, is retiring at age 75, the required retirement age for Catholic Bishops. Since 1996, Lynch has been an advocate for the growth of Catholic Charities and has nearly rebuilt the Cathedral of St. Jude the Apostle. Lynch is currently recovering from meningitis contracted while visiting Alaska.
While Bishop Lynch will be missed by many members of our community, quite a few Catholics are excited for Bishop Parkes, such as Junior, Madison Warnock, who said, "I think Bishop Parkes will do a great job and will continue the positive impact Bishop Lynch has created in Tampa. "
Catholics in the St. Pete and Tampa area are excited to see Pope Francis' choice for the new Bishop make great progress and continue the strong Catholic influence in the area.