Hurricane Maria Hits the Caribbean
September 28, 2017
The 2017 hurricane season has been particularly rough, in the span of one month, two large and aggressive storms have swept through the Caribbean leaving no island untouched. Hurricane Irma tore through Cuba and most of the East coast of the United States. Irma evacuees fled to Puerto Rico to seek refuge but were met with another hurricane of great force, Maria.
Before making its way to U.S. territory, Puerto Rico, Maria swept through the island of Dominica and took the lives of 15 people. Maria hit the Island Monday night, leaving its inhabitants to discover the damage on Tuesday morning. The hurricane was so powerful it blew the roof off of the prime minister's home before making its way to the Dominican Republic, the US Virgin Islands and Turks and Caicos.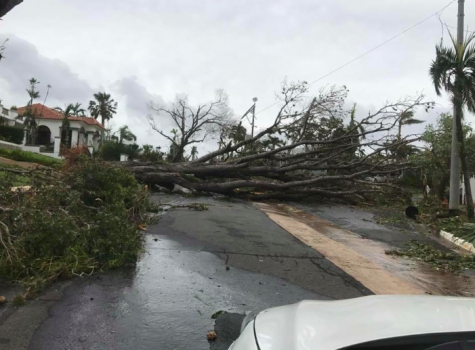 Jazmine Sanchez (18') has family in Puerto Rico and said, "We couldn't contact my grandfather for a few days because all of the roads to his neighborhood were blocked with debris and he obviously had no electricity to charge his phone. It wasn't until the fourth day my uncle was able to cross over the debris. He found him at his neighbor's house because his house had been trashed by the hurricane."
As of now, Hurricane Maria has reportedly taken the lives of 16 people in Puerto Rico. Maria hit the island of Puerto Rico at 8 p.m. on Friday Sept. 19, 2017 as a category five hurricane. Over the course of two days, the hurricane weakened into a category two and made its way toward the island of the Dominican Republic. Maria was the worst storm to hit Puerto Rico in over 85 years. The entire population of 3.5 million people were out of power. The streets were flooded up to six feet high in some areas and because of this many people lost their homes and suffered great losses.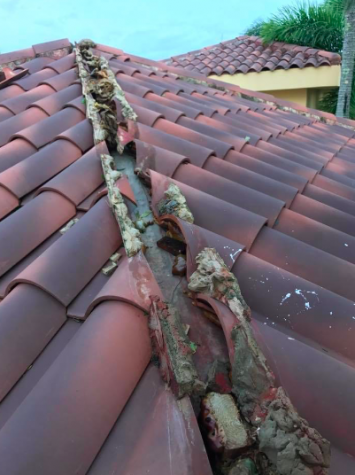 Cydney Figueroa (18'), concerned for those suffering due to this hurricane said, "I have family in Puerto Rico and most don't have cell reception or electricity and most of their homes are nearly destroyed."
There are many organizations that accept donations that go toward reconstruction efforts. To give online,  visit Global Giving, UNICEF, United for Puerto Rico, and The Salvation Army. Academy is also having their own drive to help those who were affected by the storms.