We, The Future (OPINION)
March 8, 2018
Junior Robin Zander recalls with a smile on her face, "It was beyond exhilarating. The Women's March was nothing like I'd ever been to before, it was so empowering to see literally thousands of people unite for the common cause of spreading love. And the more people there were, the more communities and causes they were representing, everything from LGBTQ+ rights to Islamophobia- and even though they signified their own unique matters, the overall message was one of a collective unification of one people, the American People: proud, diverse, and unapologetically themselves."
The St. Pete's Women's March was held on January 21st, 2018 was one of the thousands of demonstrations that occurred around the globe. These public outcries accurately represent the undeniable social change that continues to revolutionize the American landscape and the American way of thought, posing questions around the definition of democracy, who it protects and where an individual's place lies in this rapidly changing environment. These questions have led to an enormous upsurge of public demonstrations, protests, rallies, and marches- many in response to the current presidential administration but also, as a result of a growing culture in America: the increasing awareness of the presence of a diverse body of minorities within the US and the issues these marginalized communities face.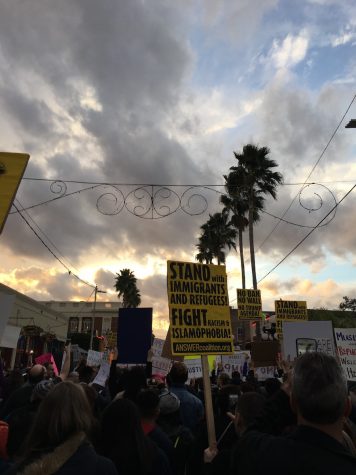 This phenomenon is more than evident in the endless varieties of signs, slogans, and people that animate these events. Public demonstrations have ceased to simply adopt a single mantle that impacts a select group of people, rather, they have become an asylum for dozens of communities to vocalize and bring awareness to their concerns on a public platform. Thus organizations such as the Women's March not only prioritize traditional women's issues- the gender wage gap, reproductive rights, domestic violence, sexual assault, patriarchal domination- but have also adopted issues surrounding LGBTQ+ rights, racism, ableism, poverty, mass incarceration, islamophobia, antisemitism, educational disparities, capital punishment, even climate change.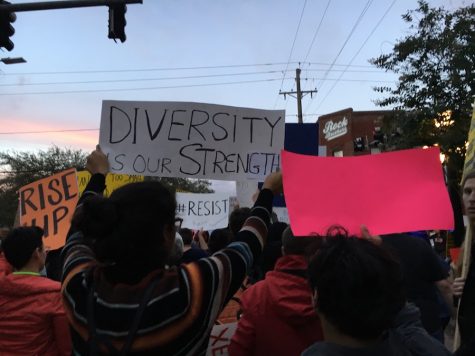 As the nation's atmosphere continues to delve more into an era of political divisiveness and toxic partisan politics, many have associated all of these demonstrations with the so-called "liberal agenda," causing a complete failure to listen and comprehend the plights of the many minorities that fall under We the People. In times like these, unity is vital; but if animosity between political parties continues to silence, ignore, and isolate the struggles faced by large demographics in America, the ultimate goal of peace and harmony- of a more perfect union-  will remain elusive. Although the inclination to defend one's beliefs, so far as to disregard any conflicting perspective, remains tempting- it is counterproductive and alienating. Furthermore, the concept that the issues facing specific minorities are aligned with a political agenda or are irrespective to those not a part of that specific community, must be forgotten. Their voices do not represent political standings, but rather the disillusioning realities, stereotypes, and abuse that these regular Americans face on a daily basis. For those who are not forced to handle these realities on a day to day basis, it can be particularly challenging to relate or even acknowledge such occurrences, driving them to be labeled as a member of the so called "right" end of the political spectrum. The quality of aligning with such a cause is not inherently wrong, nor is it invalid- because these issues do not correlate with politics whatsoever. Issues pertaining to race, gender, and sexuality are basic human rights. Severe identity politics have led to the fear of condemnation for one's beliefs, as seen when I attempted to retrieve a quote from someone who disagreed with the culture behind the Women's March movement. Evidently, the likelihood of a single, shared consensus on any issue will always be miniscule. Diverse experiences are necessary to attain a more holistic perspective. For this reason, the need for an open-dialogue is stronger than ever.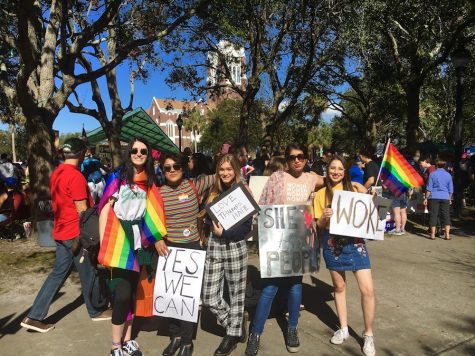 Conversations tackling uncomfortable issues are essential because they acknowledge their existence, and subsequently open doors towards finding enduring solutions to these problems. Not only are these discussions important, but those who participate also matter- having a single person facilitate is disadvantageous, because it restricts the perspective. In order to have comprehensive interactions, inclusive ones,  the presence of other people and perspectives is vital, as it allows for a deeper analysis of such complex, hard to grasp topics. For youth, exposure to such themes and the duty to seek these conversations- listening and contributing to them- are especially crucial. Considering the prevalence of such subjects will only rise- young people- including students at academy must know how to embody the grace and poise to empathize with those unlike them. Ignorance on these matters is not only a disservice to the marginalized, but for the young women receiving an education at this institution.
AHN has always prioritized providing the necessary tools for young women— as future presidents, doctors, lawyers, entrepreneurs, engineers, and mothers— that will enable them to thrive and give. As social change continues to be the general zeitgeist of the past decade, it is absolutely guaranteed that onerous situations and even daunting conversations will become the norm— but through compassion, empathy, and proper education, the student body well be better prepared for the confusing, complex world that awaits them.