AHN Lacrosse Battles Rival Tampa Catholic
March 7, 2017
On Monday, March 6, the AHN lacrosse team played against Tampa Catholic at home. This was the only regular-season meeting between the two teams this season. Last year, the Jaguars lost to their rival by a score of 13-9. However, the team believes that they are much improved from last season. Going into the game, AHN held a record of four wins and three losses.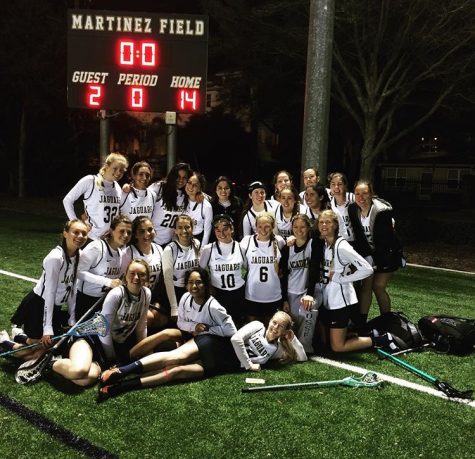 Before the game, Captain Sophia Mastro said, "I believe that our team is so much better than we were last year because each one of us put in during the offseason."
The game started at 6:00 and several AHN girls, many decked out in USA theme, came out to support their friends during the rivalry game. From the very beginning, the game was intense and evenly-matched. The game was tied at four goals each at halftime. The second half featured a surplus of defense as each team scored only two goals.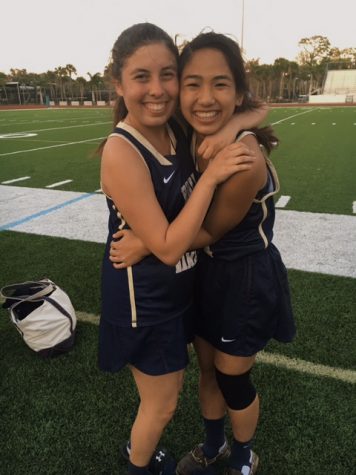 Then, tied at six, the game went to the first overtime, a three-minute period where the first team to scores wins. Neither team was able to score during the overtime so it went to a second overtime. This continued until the fourth overtime when Tampa Catholic pushed the ball up the field and managed to score, winning the game.
Senior captain Riley Gillis said, "It was a very heartbreaking loss for our team because the game easily could have gone our way, but I am still proud of how hard we competed against a good team. We will use lessons from this game as we continue our season."