AHN Lacrosse Storms into Districts
March 30, 2017
On Friday, March 24, the AHN lacrosse team defeated rival, Robinson High School, in an intense match that allowed them to move on to Districts for the first time in school history.
Senior, Reilly Sleater said, "I am so excited to go to districts for the first time. I think it was well worked for and deserved by every member on the team."
This game was a battle from the minute the referee blew the starting whistle. Robinson proved to be challenging competitor, and eventually forced the Jags to play into overtime.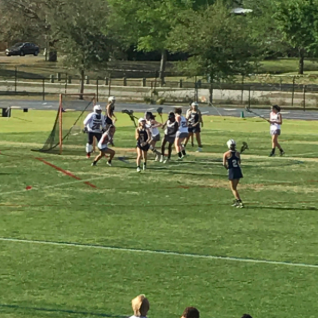 "I was pretty calm throughout the game because we were playing so well together, but when Robinson started to come back, my nerves finally kicked in," said sophomore, Sarah Kate Murphy. 
Junior, Feraby Hoffman, scored the first goal of the game, putting AHN in the lead, but the Knights quickly responded to make the score 1-1. With two minutes and 30 seconds left in the game, the score was 9-6, and AHN felt confident that they were going to win.
Robinson, however, scored three goals to tie it up. At the last seconds, when the score was 9-9, both teams knew that they were going to have to keep playing into overtime. Finally, senior, Sophia Mastro, got ahold of the ball and tucked it in the back on the net, earning AHN a well fought victory, 10-9.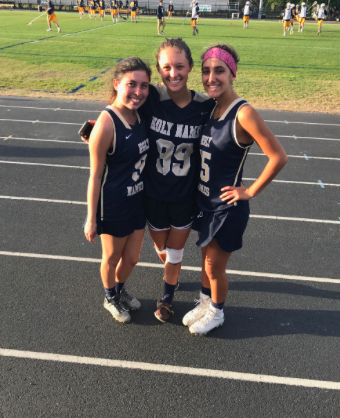 This was not the first time the Jags beat Robinson in overtime. Similarly, the two teams faced each other last year and went into overtime when the score was 6-6, but Academy was able to come out on top.
With a record of 7-5, has more confidence than ever to enter districts. From now until their first district game, they will be working extremely hard on and off the field to achieve their goal of winning districts for the first time in school history.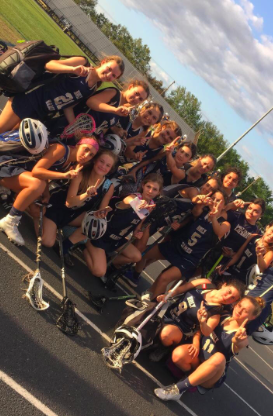 The AHN lacrosse team will be playing in their first district game on Tuesday, April 4 against Plant at Tampa Catholic.