Softball Wins Preseason Game Defending State Champions
February 13, 2018
On Friday, Feb.9, 2018 Academy's softball team had their first game at Canterbury School of Florida in St. Petersburg in a pre-season tournament. 
Canterbury holds the 2017 state title, only to be defeated by our Academy players.
Captain Alyssa LoSauro ('18) said, "It felt to good beat the 2017 state champions especially in our first game of the season. I feel like it really let everyone know who were are as a team and that we can beat anyone if we play well together."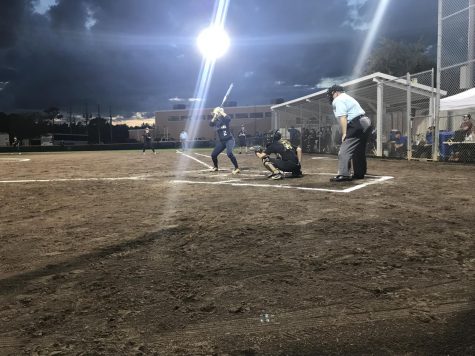 Coach Bo Longshore coached his first game as a member of the Academy family.
"Coach Bo is a great new addition to Academy Softball and I am confident that he will take us far as long as our team is also determined," says LoSauro. 
Number 24, Gelmi Pasquier ('19), started and pitched the entire game against Canterbury.
Number 51, starter Chasie Cordoves ('21), hit a triple and got two runners batted in during the fifth inning, and on the following play stole home base.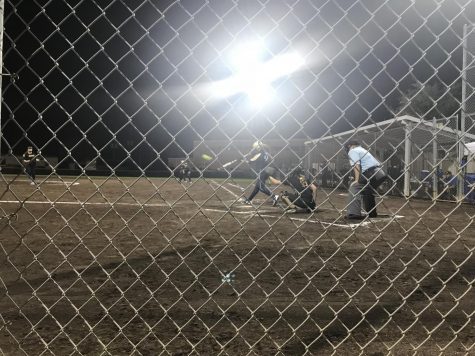 Cordoves said,"I felt really good playing my first game for high school."
Academy had a 5-0 lead for the first three innings, until Canterbury began to catch up.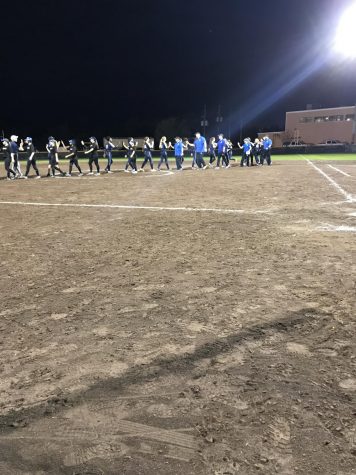 By the end of the game Academy had made an outstanding lead against the state championship title holders, Canterbury School of Florida in a pre-season game with a final score of 11-6.
"The future I see with this team is pretty far, but we have to put the effort in and work for what we want," says Cordoves.