The Academy Swim Team Competes at City Relays
September 13, 2019
On Saturday, Sept. 7, the Academy and Jesuit's swim team competed in City Relays. Every year Tampa Bay's City Relays is held at Bobby Hicks Pool.  Last year the Academy was able to win, and they hoped to come out on top this year. While the Academy put up a tough fight, they placed 2nd.
Elizabeth Mcree('22) said, "I swam a 50 back in a 200 medley relay, we just got touched out of first place. I had a lot of fun."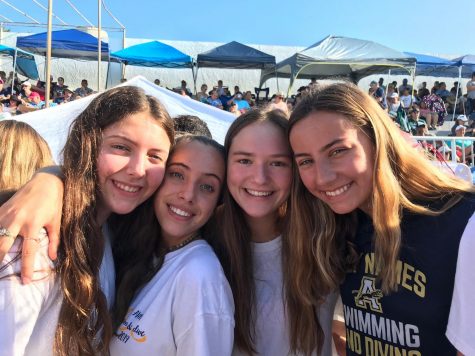 Every year several schools from the Tampa Bay area compete, such as, Academy of the Holy Names, Berkeley Preparatory School, Steinbrenner High School, Wharton High School, and Tampa Catholic High School. In total there are more than 22 schools that attend. All of the swim teams from the many different schools competed in different relay races. 
Margaret Lavery('22) said, "This is my first year on the swim team. I have enjoyed being on the Academy swim team. I am not swimming at City Relays, I am gonna go and support the team. I am excited to see what happens, there are some really great people on the team."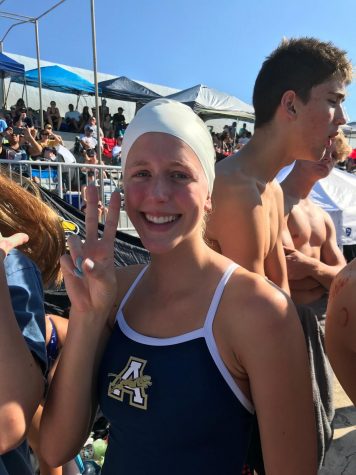 Although only the best swimmers are able to compete, the entire team went and supported. The team was able to have fun and enjoy rooting each other on.
The Academy competed in the following relays; the 200 free relay, the 400 free relay, the 200 medley, the 400 medley, and the Freestyle crescendo.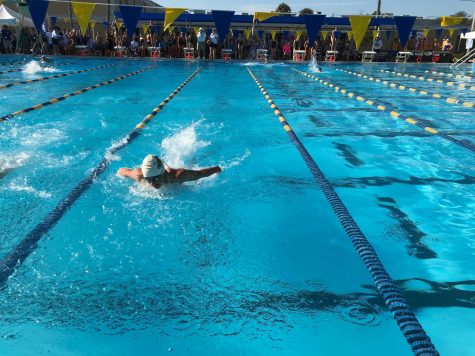 Shelby Drinkwater('22) said, "City Relays was kind of like a kick off for high school swim. I think cheering on my teammates made us all closer together."