AHN Athletics hosts Signing Day
November 15, 2022
Wednesday, November 9 was an exciting morning for five of our Academy seniors. Family members, friends, and faculty showed up to this meaningful event. 
Senior Genevieve Chiellini signed her letter of intent to continue her athletic and academic career at Bellarmine University. She has been playing softball since she was five years old, and has been the catcher ever since she started playing. Ever since committing to fully focus on softball, Genevieve has decided to dedicate most of her time to playing softball when she is not hanging out with friends or family.
Chiellini said, "I tried about every single different sport until eighth grade which is when I decided to fully focus on softball."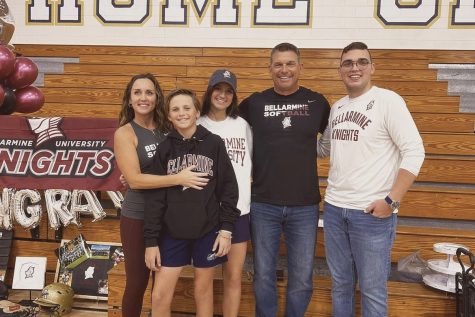 Academy seniors Linnea Nestor and Mia Fairchild both fully committed to playing soccer at The University of South Florida Wednesday morning. Nestor has been playing soccer since she was seven years old, and instantly fell in love with the game. 
Nestor said, "I chose USF because I love the coach, and love everything from soccer to academics there."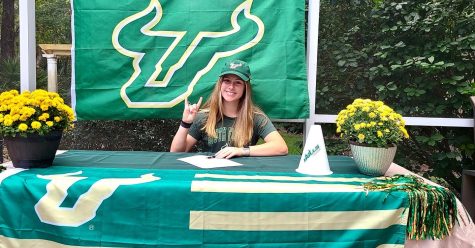 Mia Fairchild started playing soccer when she was nine years old, her brother and parents inspired her and she ended up falling in love with the game. 
Fairchild said, "I love soccer, especially because it's a group effort, I love how everyone plays for each other and fights together to win."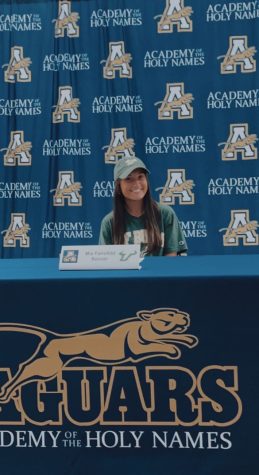 Senior Lauren Brown signed to play lacrosse at her dream school, Vanderbilt University. Brown has been playing lacrosse since she was nine years old. She was looking for a school that not only would help her pursue her dreams of playing lacrosse, but also a well-rounded academic school.
Brown said, "I'm most excited to immerse myself into the lacrosse team's amazing culture and truly become a part of the team."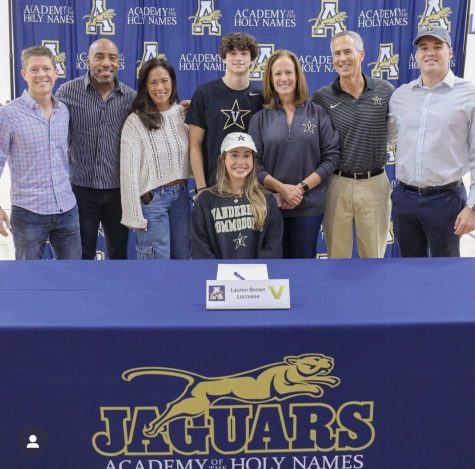 Senior Kate Petit committed to pursuing her swimming career at John Hopkins University. Petit is most excited about being on a swim team that is full of driven and motivated people. She is so excited to make new friends while doing what she loves.
Petit said, "I ended up choosing John Hopkins because it was the best combination of athletics and academics. I want to go into psychiatry and Hopkins pre-med program in unparalleled."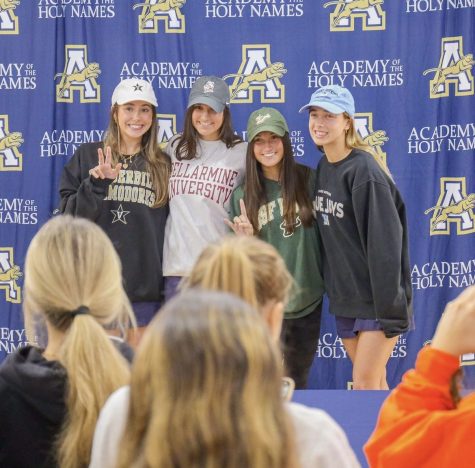 Overall, this morning was very special to these student-athletes because they were surrounded by their family members and friends. It was a morning that will forever be remembered by these student-athletes.