HOA: Senior McKenna Weathers Walks for the Cure
October 6, 2017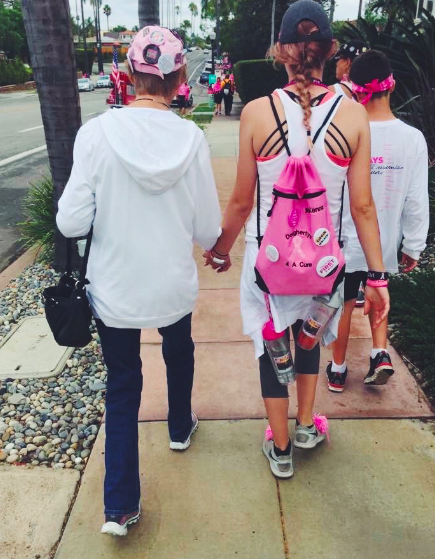 Breast cancer is a devastating disease that is estimated to affect over 320,000 women in 2017 alone. For McKenna Weathers ('18), this disease has affected her family for as long as she can remember. After Weather's grandmother fought and beat cancer, Weather's mom and aunts have participated in many fundraising events for the cure. On Nov. 17 through 19, Weathers will be joining them for the second time in walking in the Susan G. Komen 3-Day Breast Cancer walk in San Diego, California.
Achona: What is the walk and what inspired you to participate?
Weathers: "The Susan G. Komen 3-Day Breast Cancer walk is a nation wide event that takes place in select cities across the United States. The walk was started when Nancy G. Brinker promised her dying sister, Susan G. Komen, that she would do everything in her power to end the disease. Since the start of the organization in 1982, it has grown into the world's largest non-profit source for funding breast cancer research. I am doing this walk because my grandmother was diagnosed and beat breast cancer. My mom and her three aunts participated in their first walk 14 years ago and have done it every year since. You have to be 16 in order to participate, so that's why I didn't start walking until last year."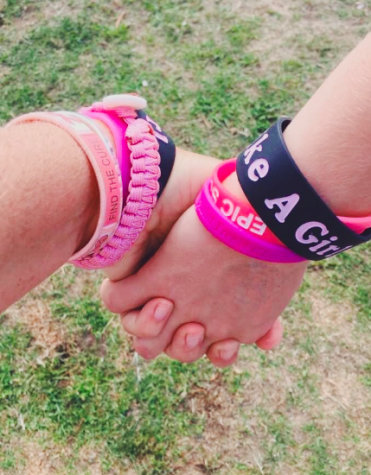 A: How have you trained to walk the 60 miles?
W: "My mom and I walk every weekend leading up to the walk. We usually start training two to three months before the walk and increase our mileage per week."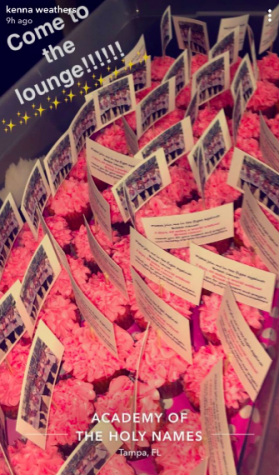 A: Where is the location?
W: "There are multiple locations across the United States, but I am doing the San Diego walk because my family is from California. The San Diego walk is also the final and largest walk out of all of them."
A: Who is walking with you?
W: "This year, I am walking with my mom, my three aunts, and my mom's cousin."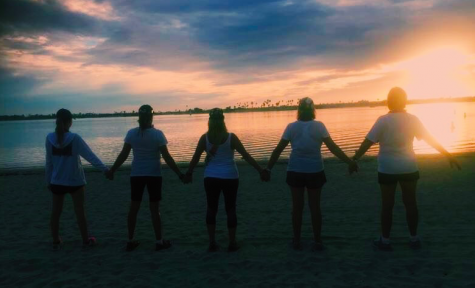 A: What was your experience like last year?
W: "My experience last year was life changing. It was hard to hold back the tears after hearing first hand accounts of people's struggles with breast cancer. The support in San Diego is overwhelming in the best way possible. People line the streets and hand out food, drinks, beads, and so many other things. Police Officers dress in pink and bike the streets, blasting music to keep the walkers motivated. It's amazing to me how an amazing cause can bring such a diverse group of people together."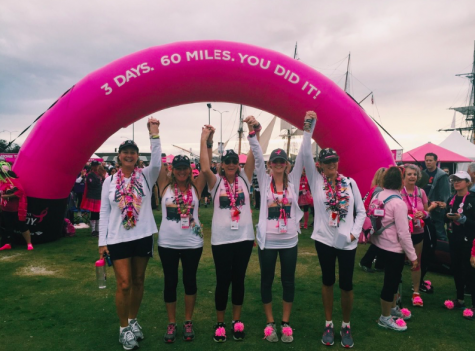 A: What are you most looking forward to about walking this year?
W: "I am most looking forward to spending time with my family during the walk this year. Since two of my aunts live in California and the other in Texas, I don't see them that often. I also don't know my mom's cousin all that well so I'm looking forward to spending three days with them. The walk is the perfect opportunity for conversation (except on the uphills) because of how long it is."
Click here to support Weathers in her three-day walk.