AHN Hosts Annual Hunger Banquet
February 20, 2018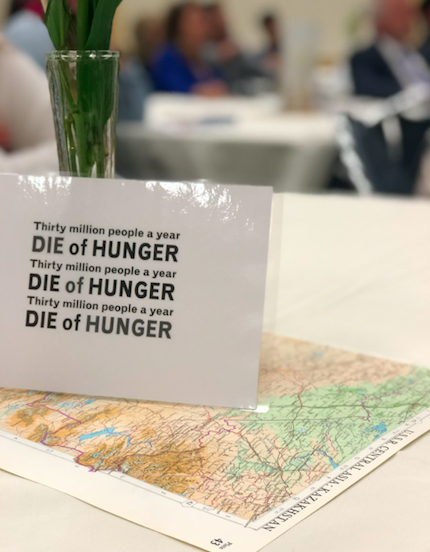 Currently, about 795 million people do not have enough food to live a healthy lifestyle, and 1 in 9 people are hungry in the world. On Tuesday, Feb. 13, The AHN Interact Club's hosted their annual Hunger Banquet.  The event raises money and awareness to address this issue of world hunger.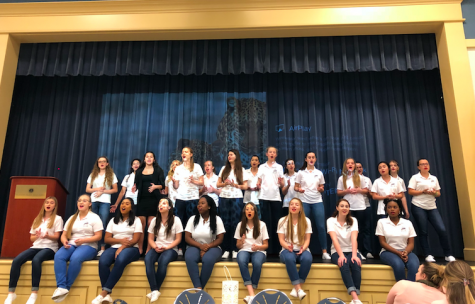 "I'm in Interact Club and the Hunger Banquet is our biggest event of the year. It is really eye opening to place yourself in the circumstances of people all over the world you are underweight and undernourished.Being in a very privileged area, it is sometimes difficult to truly understand how much we have. The opportunity to learn about this issue and the expansiveness of it allows us to not only appreciate what we do have, but sympathize and give back to those who have so much less," says Mia Torres ('18)
As guests entered the Brady Center, they were seated at tables in which included an envelope in each spot. After a presentation by the Quarter Notes and Sister Lisa Perkowski, guests were instructed to open the envelope. Inclosed was a piece of paper with either a first, second, or third world country, which was used to determine the meal in which the individual would receive. Recipients of a first world country received a full meal including dessert, while recipients of a second world country were given black beans and rice.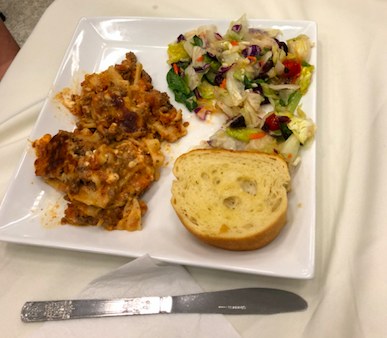 "The Hunger Banquet was such an eye opening and creative event. It was so well done and interesting. The banquet showed me how often we take the food on our tables for granted. Watching the comparisons side by side worked to highlight the stark contrast between first and third world countries. The most important ideal I took away from the event was to be thankful for anything and everything within my life and to always kind and generous to others in any way possible." says Lauren Jones ('20).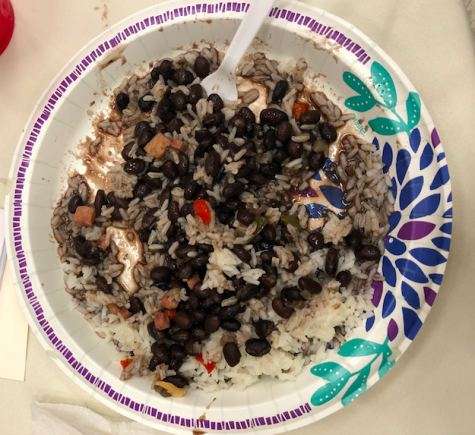 Lastly, recipients of a third world country were given a bowl of rice.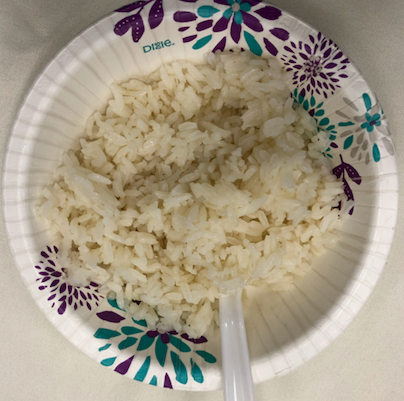 All proceeds from the banquet go through the Rotary Club of Ybor's international initiative to help Seeds of Hope for La Victoria, an nonprofit organization started and run by AHN alumni dedicated to helping the people of the Dominican Republic.
After the first AHN mission trip to the Dominican Republic in 2000, the students and teachers felt  a strong connection with the people they interacted with. They were convinced that the help given to the people of La Victoria could not just come once a year. From this sprouted Seeds of Hope.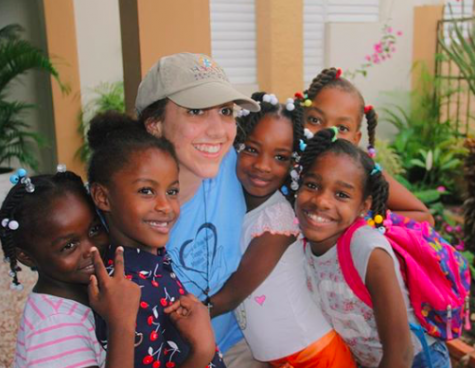 The organization's mission to improve the lives of the people of La Victoria is seen in every aspect of their work. From building more 20 houses in the community, providing jobs, giving yearly food baskets to impoverished families, providing emergency assistance for health reasons and natural disasters, conducting education workshops, providing health clinics and annual checkups, and giving scholarships to those who would not be able to earn a college degree, we see the great impact this organization has had and will continue to have on the community of La Victoria.
"This event is important to me, not only because I feel a responsibility to give back to our community, but because I have been blessed with the opportunity to attend the mission trip to La Victoria. I have been exposed to the true needs of those only a plane ride away, and was a witness to the great change Seeds of Hope brings. Through this event I feel that I am positively making an impact in the world that I can see." says Katherine Hahn ('18).