How To Prevent Negative Effects of Tech Use
September 30, 2016
In the twenty-first century, technology is an essential part of our everyday lives. Whether students use MacBooks to take notes in class, read on iPads, scroll through Instagram, or watch a new favorite show on TV, it has become evident that technology is present nearly every hour of the day. Many Academy students become caught up in their busy schedules, trying to balance high school life, and forget to take a break from the ever-present screen.
Overuse of technology can have a surprisingly far-reaching negative impact on a student's life.
Here are five easy ways to unplug:
Set a Timer
Nearly everyone has experienced the rabbit-hole effect of browsing social media. To avoid wasting more time than planned, set a timer as a reminder to put down the phone and get to work.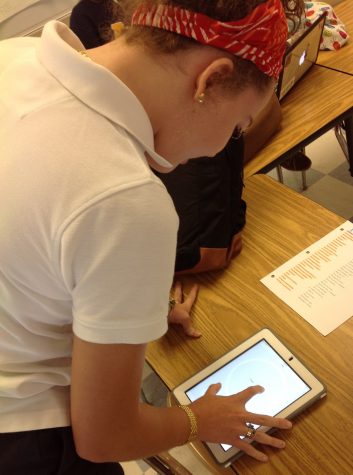 Check Your Posture
While studying notes and checking Haiku, students may find themselves subconsciously hunching over a Macbook screen. Prolonged poor posture can lead to neck and back pain, so try to sit up straight or rest against a chair.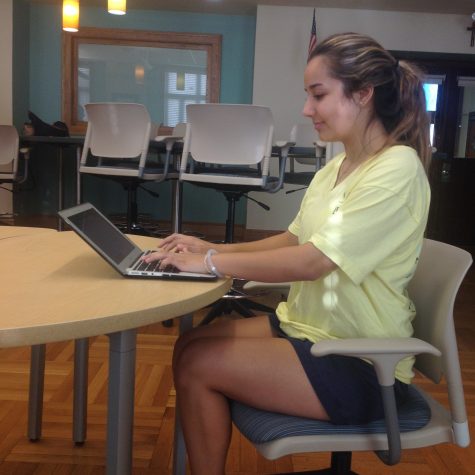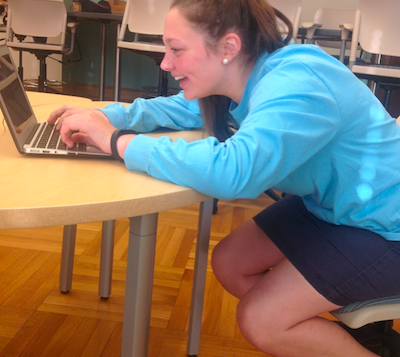 Move Around
Sitting for long periods of time can reduce blood flow, so make sure to stand up and move around every 30 minutes to an hour.
Junior, Lindsey Ulbricht, reveals, "I usually go grab a snack when I take a break from using my MacBook."
Prevent Eye Strain
Make sure brightness isn't turned all the way up, blink more often and practice the 20-20-20 rule by looking away from the screen every 20 minutes, for 20 seconds, at an object at least 20 feet away.
Shut Tech Down Before Bed
Light emitted from phone screens promotes wakefulness and can disrupt the circadian rhythms of night and day, which aid sleepiness. Try to put down the technology sooner before bed: it will help you fall asleep faster and stay asleep!
Junior, Emma Zazzero, follows a simple policy: "I put my phone down when I'm tired."