A Groovy Father Daughter 2016
October 24, 2016
Academy's annual Father-Daughter dance took place Friday, October 21 and was a definite success with delicious baked ziti, a live band playing hits of the 70's and a turnout of 272 people. Senior Student Council representative, Anna Padron served as the committee chair and started planning months in advance.
She adds,"I made my reservations for Catering by the Family and Gil Machin two weeks before school started."
Each year the student council agrees on a theme- with costumes strongly encouraged. What was the theme this year? The groovy 70's. The night was filled with plenty of tie-dye t-shirts, bell bottom jeans, go-go boots and 70's inspired entertainment such as Rocky Balboa and Scooby-Doo. Senior Lexie Diez and her dad even dressed as the 1770s in a Paul Revere ensemble complete with a stick horse.
She says,"We couldn't decide on something from the 1970's, so I was thinking of things from 1870's then came to 1770's Paul Revere and the British. My dad has to look legitimate so we ordered a colonial peasant costume and a colonial British soldier costume off Halloween Wholesale."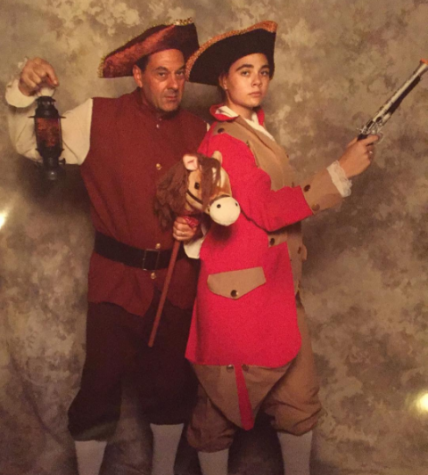 Being an all-girl school, hosting a "Foxy-Father" contest doesn't seem like much of a surprise. This year seven Seniors' fathers contributed to the contest, with a "foxy" photo of them in their high school years.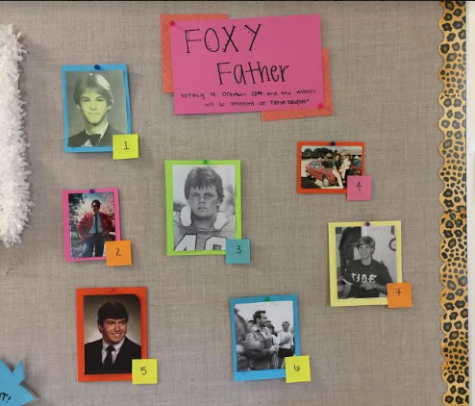 The victorious foxy father winner of the night was number 7, Kevin Bahr, Senior Sophia Bahr and Sophomore Isabella Bahr's dad. As the two sisters' Dads name was called they could not stop laughing.
Sophomore Isabella Bahr adds,"My sister and I thought it was so funny that our goofy dad had won a foxy father contest. On Sunday dinner two days later with cousins, aunts and uncles he boasted about his win to the entire family. Needless to say, he was the laughing stock of the night."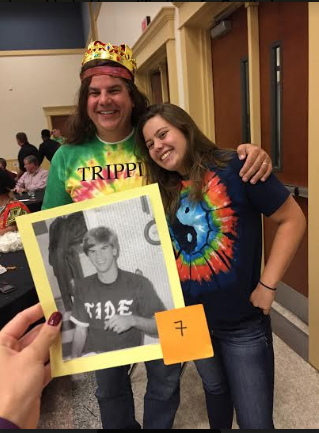 Photo Credit: Sophia Bahr

As time and lots of dancing went by, it was time for the costume contest. Fathers and daughters who felt they had a unique costume were asked to come on stage and the winner would be chosen by the amount of applause. This year the winner of the 70's costume contest was Senior Claire Leto and Junior Mia Leto with their Dad, as they dressed as the Watergate Scandal. Claire was water, Mia was a gate and Mr. Leto was President Nixon.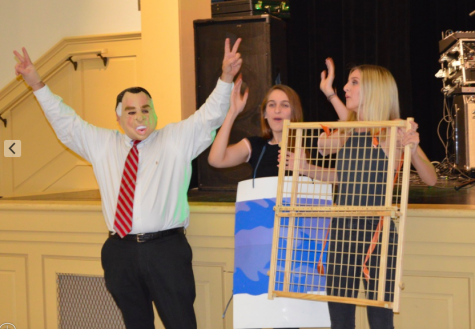 Each year Academy's Annual Father Daughter Dance gives girls an opportunity to have a wonderful, or in this case, "groovy" night enjoying the family and friends around them while making memories that will last a lifetime.