AHN Thespians Win Big at Districts
October 6, 2016
This past weekend, the AHN Thespians competed in Districts and earned a qualification to attend States. The girls' hard work this year has shone through their achievements on the big stage, earning six Superior Ratings and winning the monologue showcase for the second year in a row.
Senior Rachel Tata explains, "I was really excited for districts this year, especially since it was my first and last year competing so I just wanted to go out and leave it all on the stage, especially in my Solo Musical."
The competition took place all day Saturday from 9 a.m. to 6 p.m. at Wharton High School, then ended with a performance from the top competitor in each event for a final Showcase. AHN girls earned superior ratings in Solo Musical, Monologues, Small Group Musical, and Large Group Musical. Senior Marie Dela Cruz earned a perfect score in her monologue and was showcased at the end of the event.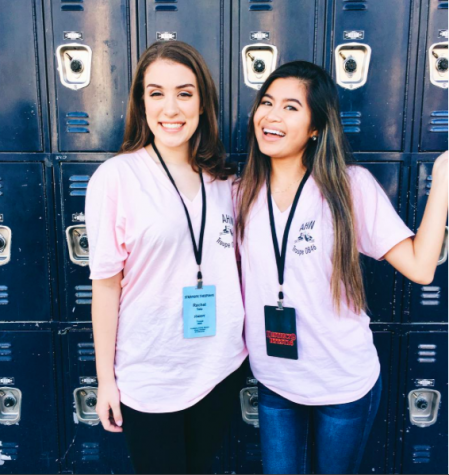 Senior Marie Dela Cruz exclaims that when the team's results were given, they were "jumping up and down, screaming, and crying because everyone was so happy and ecstatic. We sang and celebrated in the middle of Wharton High school in front of other thespian troupes, and none of us cared what others thought because we were going to states."
The AHN Thespian girls will perform their Superior Acts again this March during Mini-Course week when the State Thespian Competition comes to Tampa.
The Acts moving onto to State Competition:
Monologues – Evelyn Martinez
Small Group Musical – Christina Alarcon, Rachel Tata, Marie Dela Cruz, Morgan   Tata, Robin-Sailor Zander and Sydney Beil
Solo Musical – Rachel Tata
Solo Musical – Sydney Beil
Large Group Musical – Emily Hoerbelt, Valerie White, Marie Dela Cruz, Christian Alarcon, Talia Sharrieff, Cristina Suarez-Solar, Khalea Armstrong, Kathryn Byers, Nyla Jacobs, Sydney Sommer