Best Places to Study
October 25, 2016
Whether in the morning, after school, or on the weekends; finding the perfect spot to sit back and sip on a strong warm brew of coffee creates the perfect environment to study.
Buddy Brew
Buddy Brew is a hipster coffee shop with two locations in Tampa, one at 2020 W Kennedy Boulevard, and one in Hyde Park at 1605 Snow Avenue. With free wifi and the smell of fresh coffee always brewing, Buddy Brew creates the perfect environment for students to get work done.
Elle Lehman prefers Buddy Brew over other coffee shops:"It's not as busy as Starbucks, it is very quiet, it's a great environment to study in and the food is really good." 
Panera Bread
Panera Bread is a common after school study spot amongst high school students. Panera provides fast service, energizing food, and conveniently large tables and comfortable booths that suit a student's preferable study environment. With classical music playing in the background, Panera Bread is the perfect spot to sit, relax, and focus on work.
Nina Alberdi gets work done at Panera after school:"I go to Panera bread after school occasionally to study without distractions. I get chicken tortellini, sit in a booth and get all my homework done in one sitting."
A scone with our latte? Don't mind if we do. pic.twitter.com/bIgrqOit7a

— Panera Bread (@panerabread) October 11, 2016
Starbucks
Although most often crowded, Starbucks is the place to go if you're looking for somewhere closer to home. Hillsborough County alone has approximately 25 Starbucks' evenly distributed throughout cities, making it very convenient to find one five minutes away from anywhere you are. Many Academy girls stop into the Starbucks on Bay to Bay on Wednesday mornings to get a quick coffee and finish any homework they have.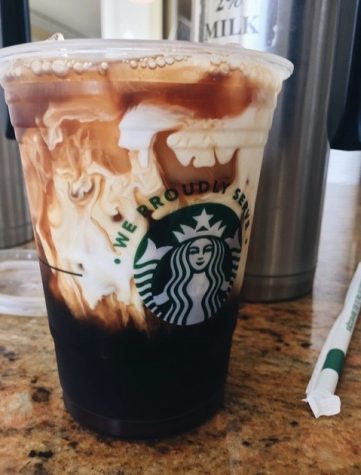 Oxford Exchange     
Although many girls go to Oxford Exchange to snap a picture of some expert latte art, many high school and college students use the quiet upstairs portion of Oxford as a place to study.
Now we are at oxford exchange relaxing and trying out more coffee. Such a beautiful place! pic.twitter.com/TMw7FGhos4

— Bark and Stuff (@KaykoWuff) October 14, 2016
DI Coffee Bar
Located on Davis Island, DI Coffee Bar is an aesthetically pleasing coffee shop with top of the line baristas that make cappuccinos that have earned it a 4.8 review average on Yelp. DI Coffee Bar is a great place to sit back, focus, and study while sipping on a strong warm coffee.
DI Coffee Bar's loyal customer, Julia Lee splurges, "DI Coffee shop is very quiet, there is a lot of space to lay everything out, there is good lighting and comfortable chairs. It is seriously the perfect place to study!"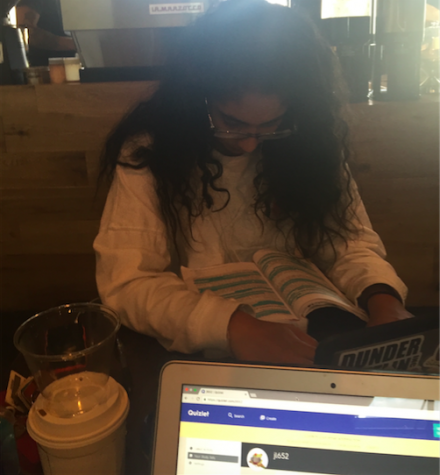 Barnes and Nobles
To most, Barnes and Nobles is associated only with picking up summer reading books, but it is also an apt space for getting work done. With complimentary Wifi, open table space, and a quiet environment, Barnes and Nobles provides a great study zone for students.
Junior, Aleeza Garcia spends goes to Barnes and Nobles three days out of the week to study: "At Barnes and Nobles I can both study in silence and get a delicious snack from the cafe."