Eat This, Not That: Sage Edition
October 31, 2016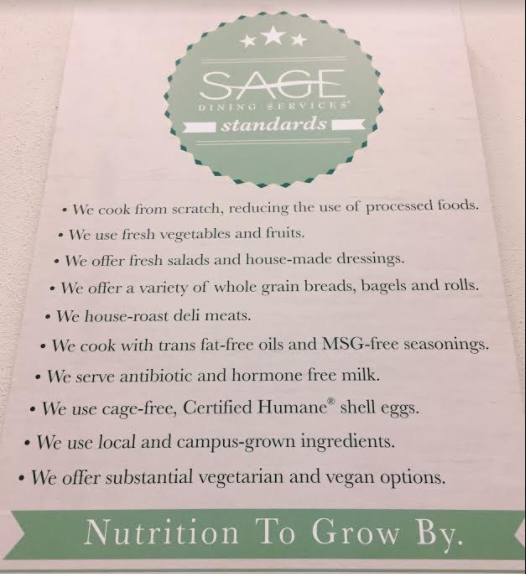 The rush of getting those scarce, fresh-out-of-the oven chicken tenders when the bell rings and getting in the food line right before it gets out of control…one of the adrenaline-filled adventures at Academy. Though Sage does claim to be a "healthier" catered food service, fried chicken tenders and french fries definitely does not qualify as a quote unquote "healthy" meal. Here are some healthier alternatives to some of Sage's food- "Eat This, Not That" style.
For Break
Eat This: dark- chocolate cranberries or pretzels
Dark chocolate isn't too heavy and helps with stress which is a good alternative to milk or white chocolate. Dried cranberries have sufficient sources of nutrients but caution: probably contain lots of sugar. Furthermore, pretzels, though a bit salty, don't have as much sodium as a bag of chips.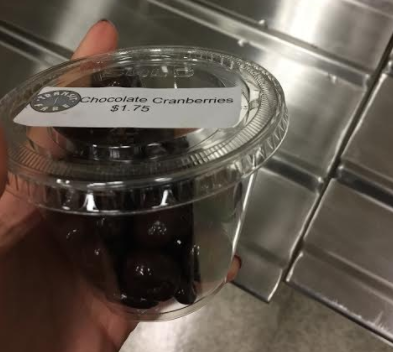 Photo Credit:Sophia Bahr
Not That: chips.
Don't even look at them.Chips are FULL of sodium, making students feel bloated with less energy. One serving in a bag of Kettle Brand chips have a whopping 115 grams of sodium. Yikes.
For Lunch
Eat This: Italian Hero Wrap
Not fried, and loaded with protein from salami, pepperoni and ham.The wrap also comes with provolone and lettuce on a wrap and is well complemented with ranch on the side.This is definitely a more efficient option that will provide long-lasting energy and keep a student full.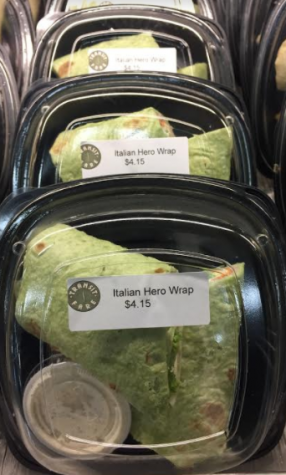 Photo Credit: Sophia Bahr
Not That: Chicken Tenders
Everything in moderation, but fried food is NOT our friends so save them for the weekend, not on a regular day at school. Opt for a wrap or a salad.
Eat This: Taco Salad
The Taco Salad has veggies- tomatoes, onions, and corn on a bed of mixed greens making is a power-packed meal. The salad has two handfuls of ground beef, shredded mexican cheese and to give a similar taco crunch, contains bits of taco pieces. To keep this lunch choice light, choose a lighter salad dressing such as italian or balsamic.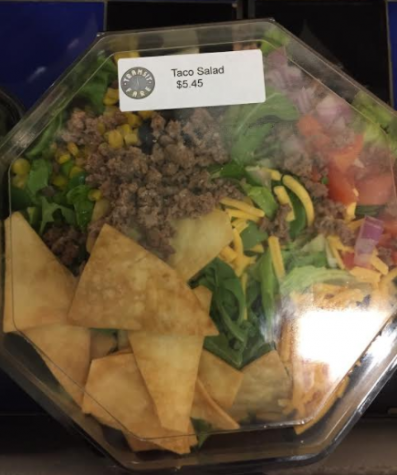 Not That: Chicken Caesar Salad
Although this all around favorite salad does include servings of white meat chicken, the caesar dressing is quite heavy and fatty. There's also loads of cheese and no type of veggie.
For Dessert:
Eat this: Pudding Cup
Fill a common sweet tooth with this alternative. Think of the pudding cup as a chocolate cake with half the carbs, and therefore is much lighter.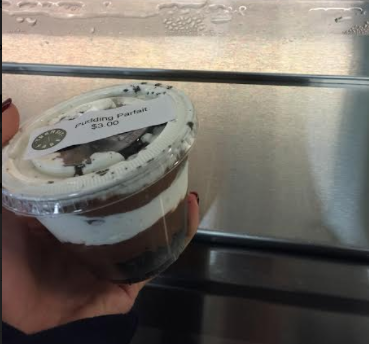 Photo Credit: Sophia Bahr
Not that: chocolate cake
Is explanation necessary? Although luscious and decadent, Sage's giant piece of chocolate cake is full of calories and sugar.
Junior and vegan Morgan Salzsieder admits,
"I normally bring my lunch because I feel like Sage doesn't have enough options for me."
Though students should definitely take part in "treat yo self" days, it is important to still maintain a healthy lifestyle most of the time with lean, power-packed foods to promote overall well-being.  Eating healthier leads to less fatigue, better self -confidence, and a sense of fulfillment.