FLVS Gaining Popularity Among Academy Students
October 18, 2016
Florida Virtual School is "an online school dedicated to personalized learning" offering "a variety of flexible and full-time options … in course schedule and pace." FLVS offers courses as general as Driver's Ed to courses as specific as Java Programming for Computer Science.
Students participate in Florida Virtual School for a variety of reasons. The main reason Academy students take online classes is to further their knowledge in a class or field of education that is not yet offered at school.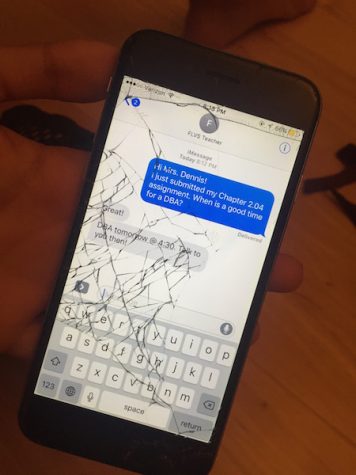 Advanced Placement Psychology, which several seniors are enrolled in, is a popular course because Academy only offers Psychology at the College Prep level. Using FLVS also allows students to continue their education in a specific class they may be interested in. Another unusual course offered on FLVS is AP Art History. Senior Sarah Ercia is taking this class because there were not enough students interested for it to run in the traditional classroom setting at AHN.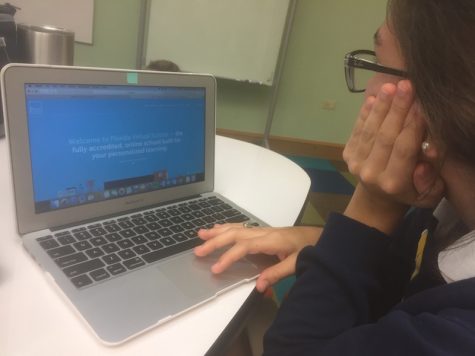 Ercia is "happy that we have access to FLVS" because it allows students including herself to "take unusual and more specific classes that can prepare you for the curriculum of college."
https://twitter.com/michaeladugdale/status/779766082886373381
Students have varying opinions on their FLVS courses, but the freedom to choose from more class topics has proven to be worth the challenge of taking on online course. Part of FLVS' curriculum includes a "Collaboration" project to be done with a student in the same class. This challenges students to find a partner to complete the assignment with, proving difficult because the students are spread out all over the world.
Online courses include self-pacing, an independent study set in which there is time to work only on the designated course, and completion of online assessments. FLVS is an open resource to any Academy student looking to try something new or dive deeper into a specific area of study.