How Academy Students Spend Wednesday Morning's Late Start
October 25, 2016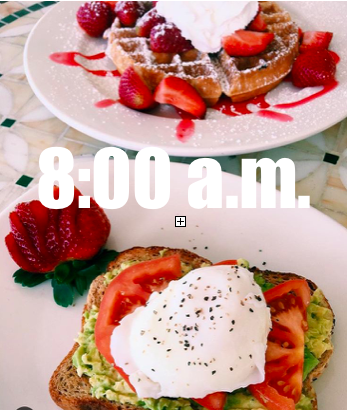 There are mixed opinions on whether or not late start on Wednesdays is worshipped amongst the student body. Some say it is not necessary and would rather get out early, but at the same time others crave the opportunity to grab breakfast or sleep in, once a week. Regardless, if there is any distaste for the scheduling, breakfast places make a profit off Academy girls on Wednesday.
Running friends, Lindsey Calka, Victoria Baldor, Morgan Graff, and Lizzie Dolan, also known as the, "813 Breakfast Club", try out a new restaurant each Wednesday after Cross Country morning practice. They started their tradition this year after the season started and ran with the idea of trying out a new restaurant each Wednesday.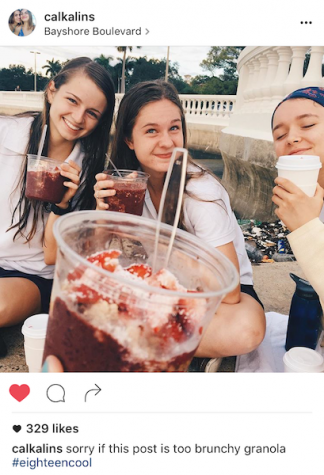 When asked about how the "813 Breakfast Club" decides where to eat, Calka responds "Victoria has a list of every single genre of food/restaurants in South Tampa and we went to all the ones that we could go to for breakfast, so now if we just hear of a place we try it out. We make it a point not to repeat."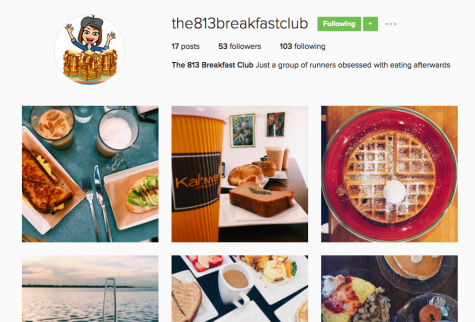 The group never fails to snap a picture of their meal to post on their Instagram. Calla added, "We were inspired by the Instagram '@tampabayeatsout' and they have gained a lot of popularity and hope to reach that status."
Senior, Ashley Lambert, mentions how her and a couple of friends recently have found their "go- to" location for Wednesday mornings.
"We go to Goody Goody almost every Wednesday, because we're trying to establish ourselves as regulars."
Often times, students who live in close proximity to Academy get the privilege of sleeping in. Many students that live in South Tampa speak on behalf of their advantages.
Junior, Lauren Perez comments "I get up as late as possible. I hate waking up early so if I get to sleep in, you know I will."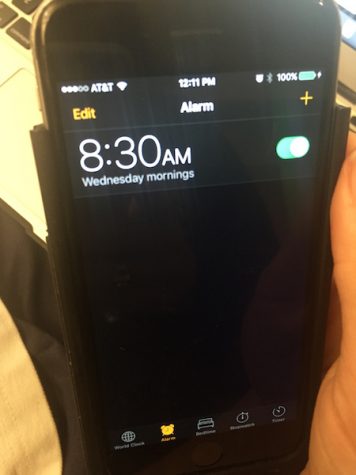 Starbucks seems to make it at the top of the chart for most common stop on a Wednesday.
Seniors Audrey Anello, Haley Schumann, and Chloe Paman are friendly faces to the location on Bay to Bay Blvd. The girls either go for a quick cup of coffee or settle down at a table to get in a last minute study session.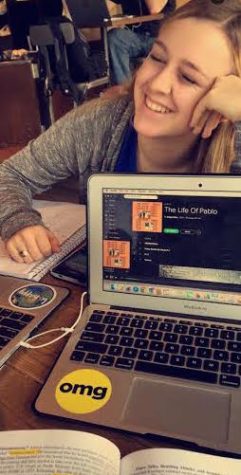 Jhusztin Honrado takes the opportunity to get an early start on work and goes straight to school.
Honrado reveals, "I always get to school at regular time and it's like an extra study hall for me and I eat my breakfast in the lounge."
Feraby Hoffman, whose mother teaches in the elementary school, gets to Academy quite early on Wednesdays.
"Even though I could sleep in because I live close to school, I like to get to school early and just look over my work or study. My mom goes in early so I just wake up when she does," Hoffman adds on her Wednesday routine.
Sarah Conn and her junior friends frequently visit the Chick Fil-A on South Dale Mabry to indulge in some chicken minis.
"They so good and make Wednesdays bearable," shares Conn. Mia Lopez adds, "We have to eat them there because if not everyone attacks you at school."
Freshman, Lilly Martinez, shares that she and a few of her friends meet at a house for a Bible study and enjoy the chicken minis a little differently.
"It is not super religious, it is more of a bonding thing with friends and we talk about what is stressing us out and eat chicken minis."
The possibilities are endless on Wednesday mornings and can help save lives for those who need that extra time for homework or studying. It is also a great excuse to load up on the carbs because breakfast is the most important part of the day and there is nothing like Daily Eats tater tots. Next Wednesday try out something new, whether it is a different flavor of coffee or eating with friends at a trendy restaurant.